Post shutdown: Back to business as usual?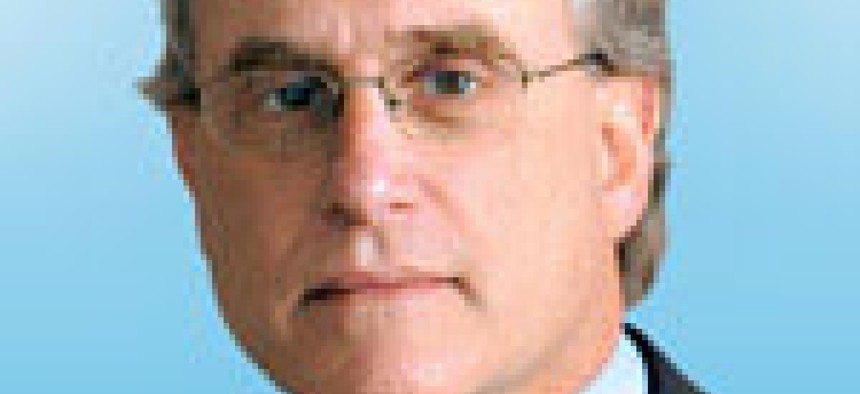 There are some tough conversations ahead between contractors and their government customers as they try to bounce back from the 16-day shutdown. Doing things the usual way just won't cut it, but will anything really change?
Now that the 16-day government shutdown has ended and we have at least two or three months before returning to the brink, federal agencies will look to quickly ramp up and, funding permitting, make up for lost time.
But as they do, challenges associated with the shutdown itself still need to be addressed, as do some troubling, ongoing market trends.
First, while the shutdown is over, the uncertainty is not. There will likely be a lot of negotiating ahead as agencies and companies seek to agree on the degree to which the firms can recover the costs they incurred during the closure. The rules are fairly clear about what costs are recoverable, but nonetheless leave plenty of room for debate and negotiation.
 After all, unlike federal employees, contractor employees are not compensated for the time they are furloughed and companies incur substantial costs during such periods. Unfortunately, as acquisition leaders have told us, the federal acquisition workforce is plagued by a lack of business acumen. Couple this with the current budget environment and the negotiations have the potential to be particularly difficult.
Consider these questions:
To what extent are the sometimes heroic efforts of companies to continue to pay their employees, despite those employees not generating their usual share of revenue, recoverable?
What about the fixed costs companies are liable for—such as insurance and retirement benefits—and continued to be accrued during the shutdown?
In the face of cash flow challenges generated by the shutdown, including meaningful delays in government payments for work already completed, how about the cost of money companies had to borrow?
Second, as the government returns to "normal" operations, the need for leadership to address some of the most disturbing aspects of the "new normal" remains acute. The continued march toward lowest price technically acceptable (LPTA) contract awards represents a great place to start, since it can significantly inhibit the ability of companies to bring innovation and top quality to their government work.
 Some government leaders are more openly acknowledging the overreliance on such acquisition strategies. But what will they actually do about it? What kinds of new guidance and direction to the field will result?
The signs are not encouraging. The Government Accountability Office (GAO) recently rejected a pre-award protest that was centered on the use of LPTA and reverse auctions in the acquisition of audit support services.
As always, GAO's decision was based on legal and technical parameters; but no one seems to be asking the core question: was it smart contracting?
After all, the kinds of services being procured require fairly sophisticated government-related audit capabilities, yet the agency involved opted to set up a broad purchasing agreement using an LPTA approach and retained the option of using a reverse auction to further drive down prices.
Oh, but worry not, says GAO, because the agency also said it may use a best value approach at the task order level. A little late, no?
This is but one example of the bizarre gyrations sometimes used to justify a low-bid world. Another recent audit preparation solicitation, also being procured on an LPTA basis, doesn't even require the workforce to have auditing experience, let alone a degree in accounting.
There are also a growing number of cases in which LPTA procurements resulted in an agency having to re-compete the work involved. To its credit, USAID recently withdrew a solicitation it had planned to procure as an LPTA award and is re-thinking the strategy. But such cases are the extreme exception.
There are no simple answers to either of the immediate challenges I've described, but this would be the perfect time for leaders across the government to do two things.
First, remind their workforces to be fair and reasonable in post-shutdown negotiations. The impacts on people and companies were real, not of their own doing, and merit fair attention.
Second, instead of requiring contracting officers to justify the use of best value procurements, perhaps they should have to write a justification for not doing so when buying other than pure commodities. Even better, that justification should first be signed off on by their customer. That might start a different kind of internal dialogue about requirements and lead to some smarter decisions.
Business as usual? Let's hope not.