Sharpen your sales efforts to match today's evolving IT policies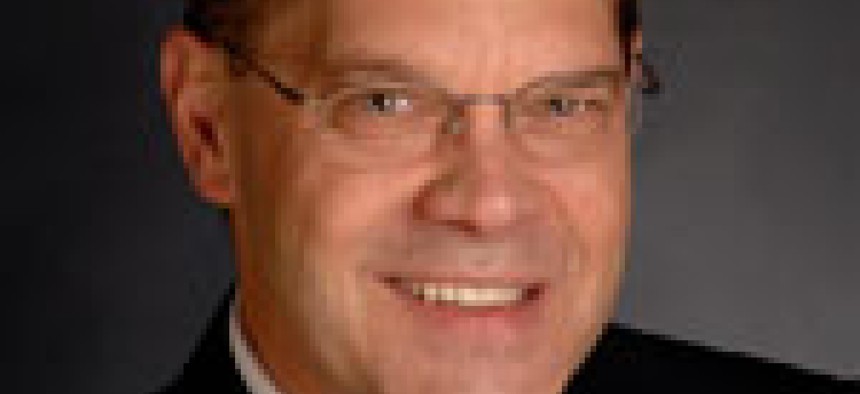 IT policies such as the 25-point plan, the strategic sourcing initiative, and shared services take years to be fully realized, but they offer critical guidance on to shape your sales strategies.
When looking down the road, trying to find a rational, sustainable, and most of all effective approach to federal IT sales, take a minute to think of how the landscape must look to your customers. In particular, think of all the initiatives and mandates technology planners are dealing with.
For example:
The Federal Data Center Consolidation Initiative (FDCCI) has morphed into one aimed at optimizing industrial-strength facilities. It didn't help the initiative when the Government Accountability Office revealed that in the latest inventory, the number of known data centers blossomed to an astounding 6,000 -- twice the estimated number as when the FDCCI launched back when Vivek Kundra was the CIO. Congress has been told the end date for this initiative is now 2018.
Agencies are working hard to get a grip on the mobility revolution. They have two new General Services Administration blanket purchase agreements to help, one for wireless services and one for mobile device management with a comparable vehicle out of the Defense Information Systems Agency. This space is still not mature and we expect increasing activity here over the next five years.
One by one, vendors are getting added to the roster of FedRAMP-approved infrastructure-as-a-service cloud computing providers. Now there are a grand total of five vendors. Although millions of e-mail accounts have moved to cloud platforms, the real deal are enterprise apps some of which will take a decade to migrate. You can hardly say the Cloud First policy has hit its stride.
The Office of Management and Budget is pushing hard on the shared services strategy with the introduction of performance measures for providers. Plus the Stat Sisters -- cyber, portfolio, tech -- roll on, and do seem to be gaining momentum and driving behavior.
Vendors and customers alike are asking, what is the underlying architecture of all this, how do I tie it all together, and how do I map it to the 2015 and 2016 budget requests?
You can't dictate your federal customers' minds to them. But you can find a way to sharpen your sales effort with an obvious, if commonly overlooked, unifying strategy under which the IT community is operating.
Preachers ask, what does the Good Book say? In the case of federal IT sales, you can ask, what does the 25-point IT Reform Plan and the more recent Digital Government Strategy say? And one more: What does the 2015 budget guidance say?
With all of the initiatives noted above, and the myriad of sub-themes in technology -- such as virtualization, open source and open standards, and software as a service -- one way to get a unifying view of the federal market is by reverting to the documents that in fact provide the foundation for the government's IT approach in 2015 and beyond.
The 25-point Reform Plan is not ancient history. To the contrary it continues as the foundational document for the digital, mobile, cloud, and shared services strategies published since. Since then the digital strategy has come into sharper focus. More pertinent for sales purposes, the year-old digital strategy is clear in the types of solutions the government wants:
Those that reduce costs by being sharable.
Those that give the government flexibility by using open standards.
Those that improve security.
The strategy is quite clear in calling for these approaches to be in place by now, 12 months (and more) after publication of the policy. And it calls for numerous contracting approaches to support them. It's noteworthy, again from a sales standpoint that the Federal Strategic Sourcing Initiative, with its emphasis on price, is grafting onto the digital and mobile strategies. Witness the latest blanket purchase agreements for wireless services and device management from GSA. Just remember, the deadlines in these plans are just the beginnings of change in a market that takes years to evolve.
In the meantime, the new Office of Management and Budget director, Sylvia Burwell, has issued her maiden document, 2015 budget guidance. It flatly calls for submissions to come in at 10 percent lower than 2014 requests. And it says "agencies should look for ways to reduce fragmentation, overlap, and duplication, and increase effectiveness." Those submissions were due earlier this month. Between now and the fall passbacks, you've got an opportunity to shape customers' plans as they figure out how to plan and build systems that are lighter, more open, more modular, and less expensive--a few years from now.