One CIO's 2013 tech wish list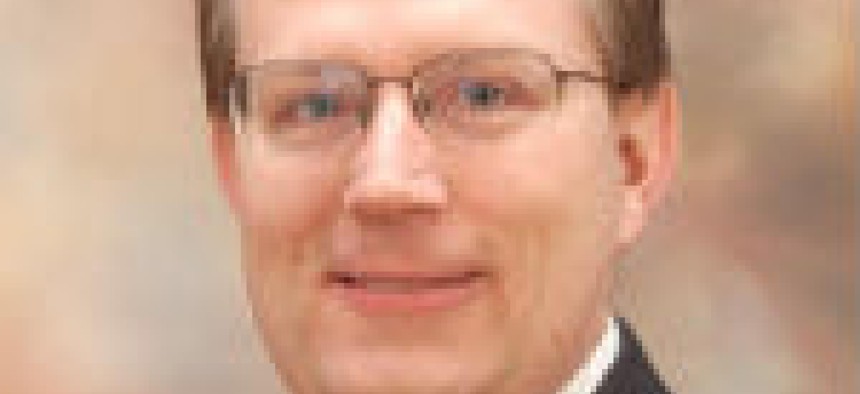 QinetiQ North America's CIO John Lambeth explains why he hopes technologies such as sign-on capabilities, better software for mobile devices and improved collaboration are among the technologies he hopes mature in 2013.
One of the key roles for a chief information officer is staying ahead of technology trends and how they affect our industry. Besides tracking the latest trends, I also look out for tools that will make our organization more efficient so we can help our customers meet their mission.
To do this, I would like to see certain technologies mature in 2013. The list includes more efficient sign-on capabilities, more efficient software for mobile devices, improved collaboration capabilities, information sharing tools for a distributed workforce and ideas for big data.
Single sign-on systems for computer access
Organizations use a variety of services, some internal, some cloud-based and some partner-based. Instead of using multiple passwords to access each site, a single sign-on allows the user to automatically access all of these sites when signing into the main system. This is called federated identity management, and as it develops, it should allow workers to have a seamless user experience that is easier for their organizations to manage. I expect access options for employee benefits and other work-related sites will continue to mature, especially as more employees become mobile.
New, capable software for mobile applications and devices
As workers become more mobile, the software community spends their effort making current solutions accessible for mobile devices, via the Internet, rather than inventing new capabilities and functions, like specific apps and tools. From my perspective, the ability to port capabilities to a mobile device is more important than introducing any new bells and whistles. 
Collaboration software capabilities
Ensuring worker productivity and connectivity will continue to be a challenge in 2013. The weakest link to collaborative information sharing used to be the mobile device. However, there have been major advances in instant messaging, cloud-based email and connectivity in the last few years, and I hope there is continued research and development, especially in unified voice and data delivery solutions. Despite the advances, there is still a long way to go before effective voice and data solutions are widely available to connect distributed workforces in a cost-effective way. But once the technology matures, it would allow a teleworker to have the same capability for voice and data access as an employee at a desk in a major facility.
Distributed workforce applications
Many defense and aerospace firms have off-site employees. Distributed workforce capabilities, such as billing, access to company health care information, collaboration tools and workflow management applications, are essential. Because a company's employees can be scattered, a push for greater levels of virtualization and teleworking capabilities is critical in helping them deliver products and services that are vital to the customer.
Cloud for big data
The ability to sift through very large data in non-standard, non-relational database frameworks will help organizations sift all kinds of information more efficiently. One trend I'm watching is the ability to leverage the cloud for big data analytic capabilities because it reduces the firm's storage infrastructure and the costs associated with it. For public and private organizations who don't or can't invest in their own clouds, there are many private companies offering cloud services and capabilities. The challenge will be for these organizations to determine their security requirements and seek out cloud service providers that meet government and industry standards for handling secure data.
In my opinion, I believe 2013 will be about mobility. Like any new technological advancement, mobility will not come without its challenges. However, with proper and proactive planning, it has the power to provide endless advantages in how and where we work.