How your brand, culture equal financial results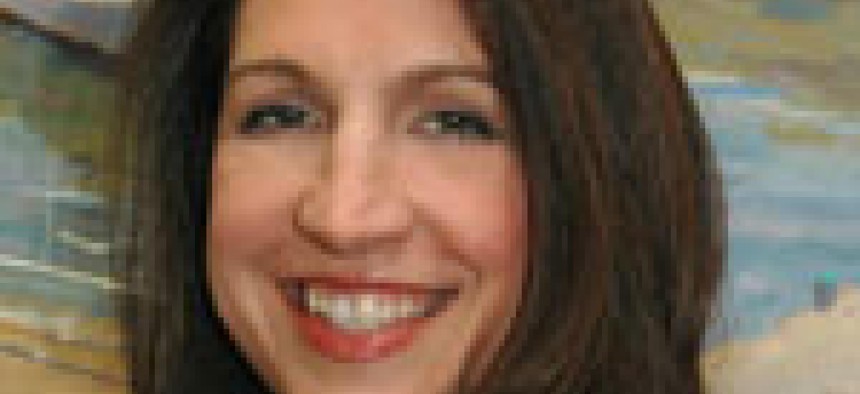 Culture and branding guru Eileen Rivera argues the why and the how of how a company's culture builds its brand.
You've seen the rolling eyes when you bring up the subject of corporate culture with your CEO. "Tell me something that will help the company win more business, not cost me money," is often a response from executives who haven't had to describe their company's culture to an average employee or prospect.
Put that CEO in the shoes of a human resources specialist or corporate recruiter and they'll tell you it's one of the top five questions asked by a current or prospective employee – and one of the most difficult to articulate.
"Corporate culture…[is] the only truly sustainable competitive advantage… Given enough time and money, your competitors can duplicate almost everything you've got working for you," wrote George Bradt in a Forbes article (February 8, 2012). "They can hire away some of your best people. They can reverse engineer your processes. The only thing they can't duplicate is your culture."
As Bradt reminds us in the Forbes article, "[a]ll music is made from the same 12 notes. All culture is made from the same five components: behaviors, relationships, attitudes, values and environment…It's the way those notes or components are put together that makes things sing."
Any marketing or communications executive can attest: cultivating, capturing and communicating a corporate culture is one of her or his most challenging assignments, and sometimes harder than carrying a tune. And any marketing or communications professional can tell you the topic of corporate culture is one of the hardest subjects to raise and discuss with their CEO and leadership team.
In a recently published book, Fostering a High Performance Corporate Culture: Leading CEOs on Establishing Unified Goals and Driving Companywide Accountability (Thomson Reuters Westlaw, Inside the Minds series), the authors share stories about some of the world's best recognized brands. One in particular that struck me was from the former CEO of Bruegger's Enterprises and the current CEO of LeDuff America, James Greco, whose brands include Bruegger's Bagels, Timothy's World Coffee and La Madeleine, to name a few.
Greco writes, "In a thriving company – and at Bruegger's – the culture not only echoes the mission, the culture executes the mission. An aligned culture allows a company to deliver because employees not only understand the what – how to make bagels, prepare meals, etc. – they also believe in the why – our goal to make each guest's day a little bit better."
Greco continues, "Once the 'what' and the 'why' are established, it is the CEO's responsibility to determine the 'who'…CEOs must communicate the mission and culture throughout the organization."
How can we apply the success from one of the world's leading bagel companies to a government contracting business? And how can marketing and communications leaders at government contracting companies get the attention of their CEOs to help them understand their role in developing the who, what and why of their corporate culture and the inextricable link between culture and business success?
It's not easy, but with persistence and a little tenacity, government contractors eventually reap the rewards of building and breathing a strong, sustainable and recognizable corporate culture. Here are three ways government contractors can create a winning corporate culture:
Translate your company's mission and vision into the why, what and who (in plain English).
We've all seen corporate mission statements that not one employee knows or could recite, even with a gun pointed at their head. More often than not, government contractor's mission statements are filled with industry jargon and poorly constructed phraseology that an average employee can barely understand or relate to.
Help your CEO and leadership team boil down the essential ingredients of what your company does, why your company matters and who is impacted by your company's good work. For the C-suite executives who are consumed every day with financial, legal, business development and operations of the business, the why, what and who are not as evident to them as you'd expect.
While the Bruegger's example of making their guest's day a little bit better may not intuitively translate to a government contracting business, think about something simple and perhaps altruistic which every employee can grasp and get excited about. At Cognosante, we aligned our corporate culture around an aspiring mission and vision: "We fundamentally believe we can create a better healthcare environment where everyone benefits. We are dedicated to applying our knowledge and innovation to producing a healthier population."
Ask your employees what they like about working at your company and what they hate - and don't forget to take action on what your employees say needs to be fixed.
It's every CEO's dream for their company to be known as a Great Place to Work which has become corporate America's Good Housekeeping seal of approval.
For government contractors who work hard to go beyond the expected health insurance and 401K benefits, and also offer their employees a healthy working environment, 'skin in the game' through shared ownership opportunities or stock incentives, strong support for work/life/family balance and creative professional and career development programs, they usually enjoy the benefits of low-employee turnover, high retention rates and ultimately strong brand recognition.
Employee salaries and benefits represent the highest costs for today's government services providers. Therefore, instituting a regular feedback mechanism, such as employee satisfaction surveys, is one of the smartest actions companies can take to understand employees' needs, interests and ultimately to build a strong corporate culture. Fostering a culture of listening to what employees have to say, taking action toward what needs improvement, and then celebrating the benefits of new policies and programs goes a long way to not only building a great place to work, but a more valuable brand.
From small or start-up companies, build your corporate culture around your CEO's personality, but remember they are human beings.
Let's face it, your CEO probably didn't become the CEO without a strong and perhaps distinctive combination of behaviors and traits that got the attention of investors, a board of directors and top-notch people recruited to get a company off the ground. Relationships, reputation, expertise, financial acumen and presentation skills undoubtedly were some of the founder's assets and attributes that took an idea to start a company into the reality of actually forming one.
Starting a business is still considered the American Dream, that's why employees, customers and the media all love a good rags to riches story. People look up to entrepreneurs and many admire their drive and determination to create a business that makes money and creates jobs. That's why many small and start-up companies not only build the business around a strong founder, they build their brand around his or her unique attributes. To this day, I run into people who introduce themselves by saying "I used to work for Bob LaRose," the late co-founder and CEO of Agilex Technologies and several other companies whose legacy is strongly revered in the government contracting community.
However, CEOs and entrepreneurs are human beings and like anyone, they have strengths and weaknesses. What's important to remember about successful CEOs and company founders is that along their journey, they found a way to prevent their failings from becoming failures. Their story becomes their personal brand, and their personal brand becomes their company's brand, and ultimately, the foundation of their company's culture.
How companies tell that story – with the right balance of confidence and humility – is the mark of a successful culture and brand. Tony Hsieh, the celebrated founder of Zappos, who sold his company to Amazon in 2009, stated it well: "Our belief is that if you get the culture right, most of the other stuff – like great customer service, or building a great long-term brand, or passionate employees and customers – will happen naturally on its own. Your culture is your brand."