General Dynamics IT clinches $267M National Guard cyber contract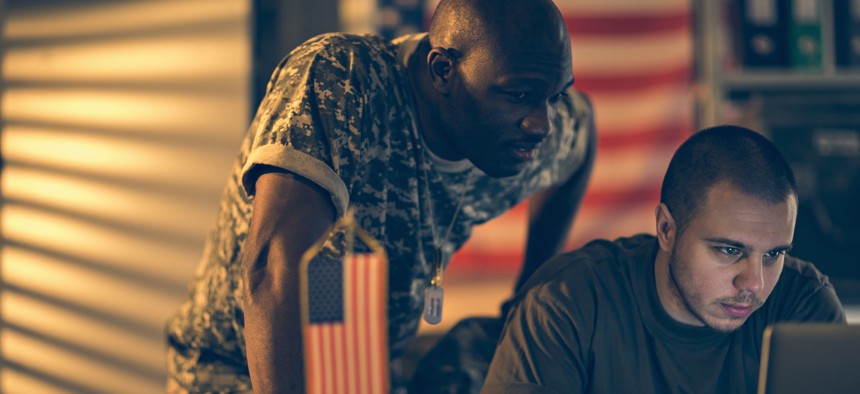 The program supports 124,000 users at more than 3,000 locations across the country.
General Dynamics IT will get to flex its cyber chops under a four-year, $267 million contract with the Army National Guard.
The company won the Guard Enterprise Cyber Operations Support contract in early July, GDIT said.
Work will support the Army National Guard Department of Defense Information Network's IT infrastructure, cybersecurity, application hosting and associated services.
That network is one of the largest in DOD and provides access to internet, allowing soldiers to connect security with other data bases and networks. Leaders also have access to tools for training, mission planning and execution.
GDIT will support 124,000 users at 3,000 locations across the U.S. and its territories.
The contract covers classified and unclassified environments. The company will apply IT service and zero trust solutions for program management, cybersecurity and IT operations and maintenance.
"This contract will advance the Army National Guard's networking capabilities and enable its soldiers to be better connected and prepared in support of critical missions," said Brian Sheridan, senior vice president for GDIT's defense division.