FirstSource III protesters still somewhat in the competition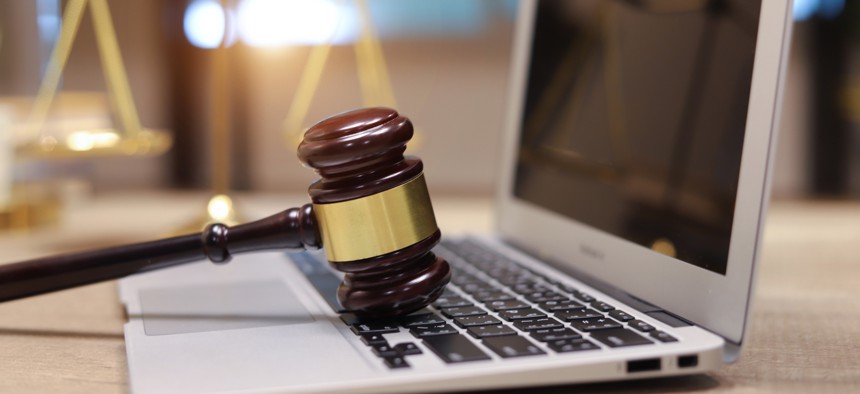 The Homeland Security Department is telling several companies they are unlikely to win a seat on this $10 billion commodity IT vehicle, so why are they still protesting?
Several interesting nuances surround the protests involving the $10 billion FirstSource III contract at the Homeland Security Department.
As I reported Wednesday, seven companies filed protests to the Government Accountability Office. I'm told there are also at least eight agency-level protests at DHS.
FirstSource is DHS' multiple-award vehicle of choice for buying commodity hardware and software and related services from small businesses.
In that article Wednesday, I mischaracterized the outcomes of the protests when stating the companies had been eliminated from the competition in phase one. That was the wrong thing to do.
As a reader pointed out, the phase one downselect was strictly advisory. DHS is telling the protesters they are very unlikely to win a spot on the vehicle, so they shouldn't continue to spend time and resources on pursuing the contract.
But they are within their rights to continue their pursuit.
So if they are still technically in the competition, what are they protesting? Here is where the nuances come in.
GAO regulations say companies need to file a protest within 10 days of learning about a perceived issue.
Phase one saw DHS evaluate bidders on their ability to perform the work and supply chain risk management approaches.
Only the most highly-rated from phase one are invited to submit for round two evaluations that will cover other factors such as price, demonstrated prior experience, and past performance.
Bidders are not allowed to change anything they submitted in phase one.
Now imagine being the spot of the companies whom DHS told were highly unlikely to win and should not continue their pursuit of the contract. They got no substantial debriefing, other than to be told their phase one submissions were substandard.
That 10-day requirement I mentioned earlier spurred the protests.
The protesters are concerned that DHS could argue their protests were untimely in the event they continue to pursue the contract, not get selected for an award, and then file a protest that would also raise issues from the phase one evaluation.
DHS can say at this point the protests are premature because award notices have not yet gone out. GAO could agree and dismiss the protests.
But at the very least, the protesters are putting their concerns on the record ahead of that 10-day deadline.
All of which means the goal of these protests is to put a stake in the ground and avoid issues when they protest again after DHS makes awards.