Another protest holds up $50B NIH contract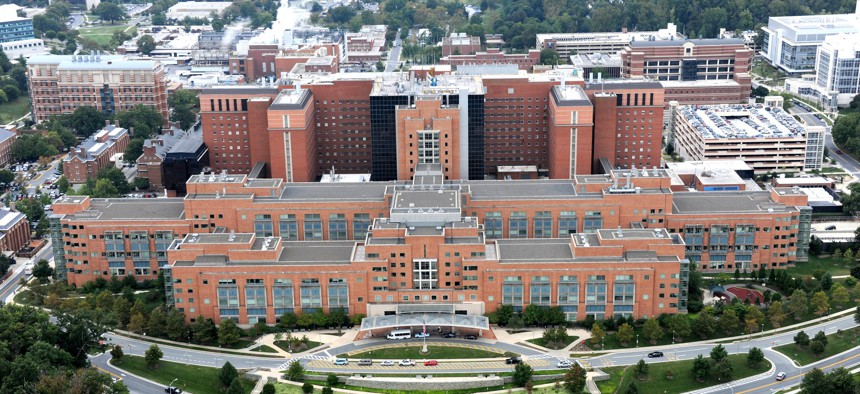 At least one bidder pursuing the CIO-SP4 contract for health and biomedical IT solutions is still confused about how past experience will be considered.
Just when it appeared that all protests over the CIO-SP4 contract were done, another set of objections and questions have popped up from a protestor.
Precise Consulting's filing was triggered by an explanation from the National Institutes of Health's IT acquisition organization that aimed to clear up what were thought to be the last protests by Octo Consulting and Hendall.
Precise Consulting is arguing that statement is ambiguous and needs further clarification.
The NIH Acquisition and Assessment Center's statement went directly to the bidders and apparently is not posted on its website.
NITAAC's statement addressed the time frame for experience examples and what is considered total obligated contract values.
All experience examples must be over the three years prior to the solicitation's release on May 25, 2021. Contract values are calculated up to the date of proposals submissions. Past performance scores also are limited to the three years prior to May 25, 2021.
NITAAC also said it would validate scores and make adjustments if necessary but will not reject self-scores.
The clarification applies to all bidders regardless of size or type of contract team arrangement.
I've contacted Precise Consulting's attorneys to try and learn more about their objections and what they think needs more clarification. I'll update this post if I hear back from them.
Yesterday, our sibling publication FCW reported that NITAAC expects to make awards before Nov. 1.
Based on the typical 100-day timeline of protest decisions, a Government Accountability Office ruling could come in August unless NITAAC resolves the issue.
NITAAC can still fulfill its self-imposed deadline if it resolves Precise Consulting's protest quickly. But that Nov. 1 date becomes a long shot if the protest drags on.