Defense companies aren't seeking reprieve from inflation … yet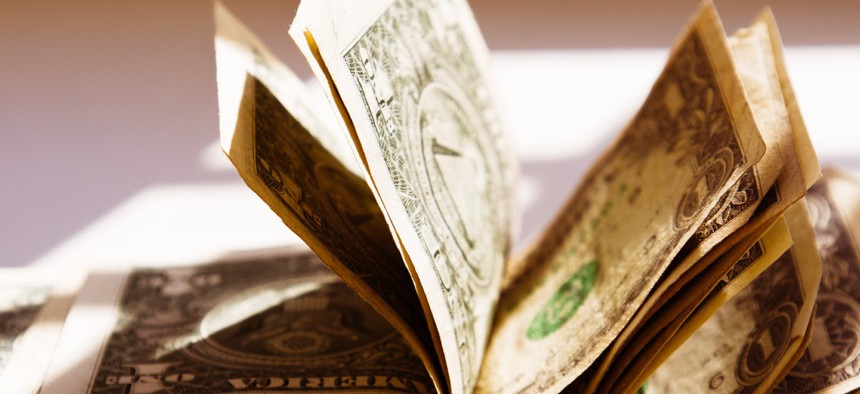 Deputy Defense Secretary Kathleen Hicks said the department has not received an "influx" of equitable adjustment requests.
Virtually everyone is feeling the effects of inflation from the gas pump to the grocery store. But the issue hasn't yet hit the defense industry in a significant way even as the Defense Department deepens its involvement in the Russia-Ukraine conflict. 
Deputy Defense Secretary Kathleen Hicks said the Pentagon is always looking at the need for equitable adjustments, but the defense industry hasn't had an "influx" in those requests as costs soar across various sectors.
"We're always in conversations around equitable adjustments. We have not seen a huge influx of those," Hicks told reporters on April 12 during a Defense Writers Group event in Washington, D.C. 
"Inflation will affect different kinds of contracts [in] different ways. And inflation fluctuates. So one of the questions will be where is inflation going, where's it going over what period of time." 
Part of that solution, she said, is keeping up "a good contract base that wants to work with us" while being fiscally judicious with taxpayer funds by avoiding fixes, such as weights, that could affect long-term contracts. 
Hicks' comments come as the defense industry has been challenged in recent years due to added costs related to early COVID-19 mitigation efforts, supply chain security, and increased production demands. 
But amid those challenges, mergers and acquisitions have created a rapidly shrinking pool of small- and medium-sized businesses in the defense industry base, which the Pentagon has said will be key to developing the latest innovative technologies and lawmakers worry could lead to wasteful spending as budgets increase.  
The deputy defense secretary recently met with defense company executives to discuss the 2023 budget, noting that about a third of the proposed $773 billion top line would be dedicated to increased proposed investments in procurement, research and development.
Hicks said her industry meetings were about "hearing from them how they are experiencing their work with the department" but there's also discussion about the consolidation trend. 
"We're down to about five prime contractors, a substantial decline over the years on the small business side in the defense industrial base," Hicks said. "So we know we face a problem there and so competition can get us better results and of course competition, we believe, will help us [be] cost effective or get the best value for the taxpayer." 
Hicks said DOD is working on several initiatives to remove any barriers small businesses might face in trying to work with the department while also increasing contract enforcement that ensures small businesses working as subcontractors are getting meaningful work.
"We have a lot of good drivers for small business. I think we have some challenges in enforcing that and making sure, for instance, that the small business set-asides, which we do pretty well with meeting, are actually enforced when a prime [contractor] brings on small business," Hicks said. 
"Are they giving them quality work? That's a lot of what we hear from small businesses, making sure that the department's acquisition contract workforce is following up throughout the life of a contract to make sure that work is going on."