WIT names top women leaders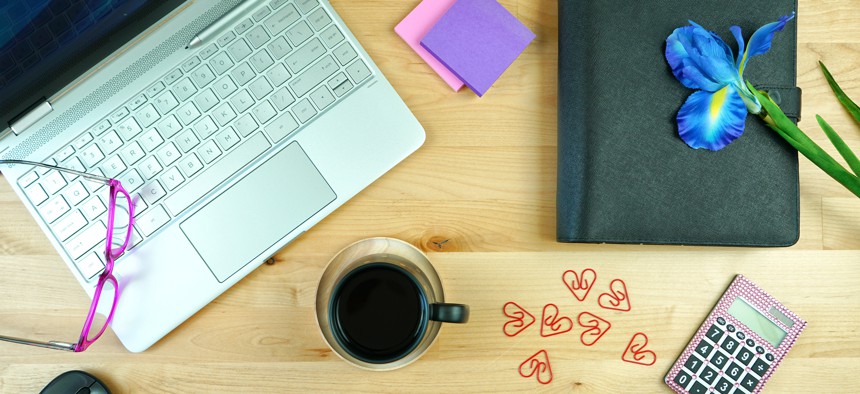 At its annual leadership gala, Women In Technology recognized 10 women for their work to foster professional development and success for other women in the tech sector.
Women in Technology, an organization focused on fostering more professional success for women in the Washington, D.C. region, has named its slate of award winners for 2023.
The winners were announced at WIT's 24th annual Leadership Awards gala on May 18.
"These awards are a cornerstone of the WIT mission to advance women in technology from the classroom to the boardroom," said Amber Hart, president of WIT co-owner and founder of market intelligence firm The Pulse of GovCon. "Recognizing the success of these women provides a vision for current and future leaders of what is possible with determination and focus and highlights the role of mentorship and sponsorship in building a successful and meaningful career."
The annual WIT Leadership Awards program honors female professionals who have found success in entrepreneurial, STEM, government, and corporate industries while inspiring colleagues, partners, and their community, the organization said.
The winners of the 24th Annual Women in Technology Leadership Awards are as follows:
Corporate Large-Market Sector: Tahera Zamanzada, ICF
Corporate Mid-Market Sector: Megan Hanik, Groundswell
Corporate Small-Market Sector: Deborah Hunt, iPower
Government and Defense: Emily Nugent, Naval Surface Warfare Center Dahlgren Division
Non-Profit and Academia: Nadine Alameh, Open Geospatial Consortium
Rising Star: Angela Robinson, National Institute of Standards and Technology
Small Business/Entrepreneur: Olivia Trivisani Bowker, Amivero
STEM Leadership: Audra Upchurch, LMI
Unsung Hero: Mallika Gunturu, SWIFT
WIT President's award: Kathryn Harris, RLG plc