Enlightenment Capital's newest platform makes its first deal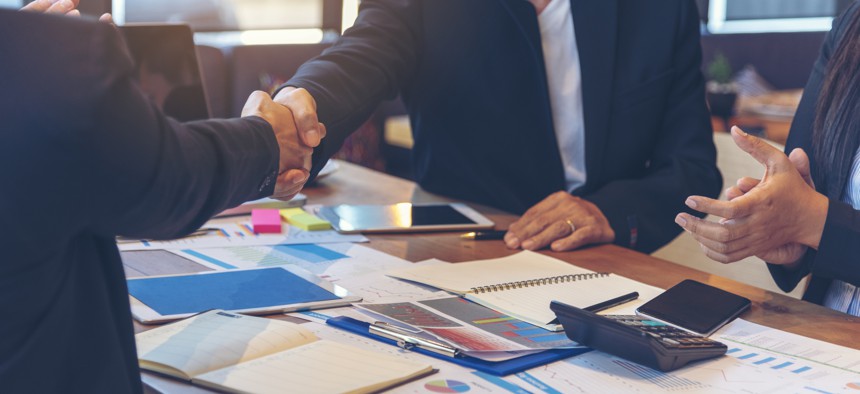 iNovex has acquired Innoplex to create a middle-market firm focused on serving the intelligence and defense markets.
One of Enlightenment Capital's newest platforms in iNovex has made its first deal since being acquired by the private equity firm in November.
The software and intelligence solutions developer has acquired Innoplex, another firm focused on software, cybersecurity and intelligence work.
When Enlightenment acquired iNovex, they said the goal was to build another middle-tier competitor in the intelligence market.
It is a formula that has worked well for the private equity firm, which last year sold its Everwatch platform to Booz Allen Hamilton for $440 million. Enlightenment held Everwatch for four years and made several acquisitions to increase its size to over 500 employees. Like iNovex, Everwatch was focused on the intelligence market.
With the Innoplex acquisition, iNovex will have over 1,000 employees. The combined companies have won $2 billion in recent prime contracts, according to an Enlightenment statement.
"iNovex and Innoplex have operated and grown alongside each other, developing a close relationship over nearly two decades," said iNovex CEO Gary Daigle. "We hold shared values and philosophies on doing business the right way, with a mission to solve our customers' toughest challenges."
Both companies were founded in 2005.
According to the Enlightenment announcement, iNovex is now the largest middle-market company serving the intelligence community and the Defense Department.
"Our technical strengths, coupled with the breadth and depth of national security customer scale, are unmatched, and I am excited to see what these two employee-focused and customer-first companies can accomplish together," said Chris Hawthorne, chief operating officer of Innoplex and slated to be president of the combined company,
Raymond James acted as exclusive financial adviser to Innoplex, which also looked to Miles & Stockbridge as legal counsel.