SAIC lays out blueprint for growth in 'resilient' market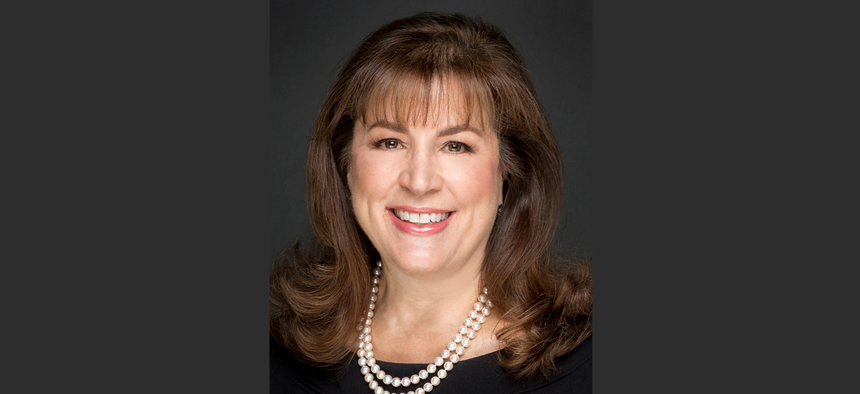 To an audience of Wall Street analysts, Science Applications International Corp. CEO Nazzic Keene expressed confidence in the overall health of the market despite "noise and drama" around budget fears and political uncertainty.
"We're not naive to believe there won't be any consequences from some of the fiscal pressures facing our customers and our nation," Keene said during SAIC's investor day presentation on April 11.
But the federal market has a history of resilience and SAIC sees its strategy as aligned with enduring areas of need in the market, she said.
Over recent years, SAIC has focused its growth pursuits on what it calls "Growth and Technological Accelerants" or GTA in shorthand. Those areas include cloud computing, enterprise IT, and systems integration and delivery.
SAIC is pursuing more opportunities that fall into the GTA category along with these areas it calls Core – engineering services, and IT and technical services.
Core is still larger, but the company expects GTA revenue to be 40% of overall sales by its 2026 fiscal year. SAIC's fiscal calendar runs on a February-January basis.
Acquisitions have fueled that shift, as have internal investments in SAIC's innovation centers or factories as the company calls them. One of those Digital Factories focuses on cloud, a second on Enterprise IT and a third on Engineering.
"These are our internal R&D functions tasked with building the solutions and capabilities, the business needs to differentiate to win and to execute more efficiently," Keene said.
Each of the Core business areas also benefit from innovations coming from the factories, she added.
SAIC ended its most recent fiscal year on around $6.9 billion in revenue, according to its presentation for the investor day.
It's important to note that SAIC is in process of selling its supply chain business to ASRC Federal and also amended its agreement involving a joint venture with Amentum, which now is the controlling owner of the Forfeiture Support Associates JV. That adds up to $800 million in essentially divested sales.
SAIC is pushing for $7.3 billion-to-$7.5 billion in annual sales by fiscal 2026, which breaks down to organic growth of 2%-to-4%.as a compound annual rate.
Acquisitions are a part of that growth strategy. The company made three of them during 2020 and 2021 – the former Unisys federal business, Koverse and Halfaker.
"We used M&A to broaden our customer reach, broaden our market access, increase our scale and capacity and improve margins," Keene said. "We believe we have sufficient scale in our market and don't see a significant advantage from any further scale."
Any further acquisitions the company pursues will be solution-oriented. SAIC will focus its capital deployment strategy over the next few years on shareholder return through a stock repurchase program, Keene said.
The company plans to return $1.3 billion to shareholders by fiscal 2026.
"We expect to execute this while continuing to invest in capabilities that will help us drive growth," she said.
One reason the company is focused on GTA is because those areas of business are growing faster and offer higher profit margins. The company estimates GTA margins at 11% earnings before interest, taxes, depreciation and amortization (EBITDA), while the estimate for Core is 8%.
On a company-wide basis, SAIC has also set a target margin of 9.5%-9.7% adjusted EBITDA by fiscal 2026. SAIC reported an 8.8% margin for its most recent 2023 fiscal year.