Software AG Government Solutions gets ATO from Defense Health Agency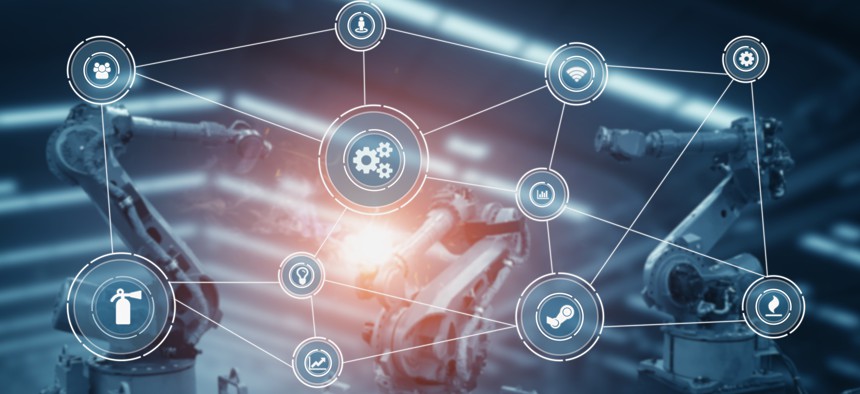 The Germany-headquartered company's federal subsidiary got approval for its Internet of Things data management solution to open up more opportunities in a large market.
The U.S. government business of Germany-headquartered Software AG has obtained an authority-to-operate from the Defense Health Agency.
That ATO covers the company's Cumulocity Internet of Things platform that is used for IoT data management across any sensor or device, the company said.
"All federal agencies are poised to fully take advantage of IoT in ways that gain faster results for true mission enablement," said Hank Bailey, president and chairman of the board of directors at Software AG Government Solutions.
The ATO comes as the market for IoT solutions in the global defense market is expected to grow by 12.2% on a compound annual rate through 2028 when it is expected to reach $65 billion from $32 billion in 2021, according to a research report released by Facts and Factors.
The market research firm said that IoT will change how information is collected, analyzed and distributed. Military benefits include better equipment maintenance, personnel monitoring and stock management.
The Defense Department used the Cumulocity platform for contact tracing during the COVID-19 pandemic. Cumulocity is designed to be device and use-case agnostic, so it can connect with a wide number of devices and gateways.
Cumulocity supports the capture, analysis and visualization of data to comply with all government cyber, operational security, and personal identifiable information and protected health information security requirements.
Getting the ATO opens other IoT data management opportunities for Software AG including biometrics, in-hospital and remote patient monitoring, predictive maintenance, disaster management and response and asset tracking.
The company said its solution also can aid in border security and management of controlled facilities, bases and installations.