Applied Insight restructures and drops the CEO role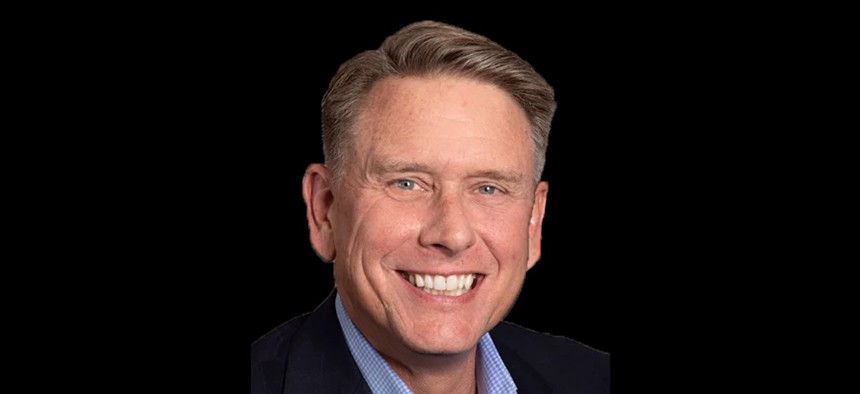 Applied Insight has restructured its business by eliminating the chief executive position and replacing it with an executive board.
The new structure intends to help decentralize management of the mid-sized company focused on cloud computing, data and cybersecurity solutions. Each corporate officer and general manager across Applied Insight's three lines of business will get more autonomy to make day-to-day decisions.
Executive chair John Hynes and Gavin Long, a partner with Applied Insight's private equity owner Acacia Group, said the change was made with employees and customers in mind.
"We want to operate like a small business but with the infrastructure of a larger company," Hynes said.
The fallout from the COVID-19 pandemic drove the decision because of the challenges in recruiting and retaining employees. Applied Insight's new structure addresses changes in the market brought by the so-called "Great Resignation," Hynes and Long said.
"We realized that business as usual wasn't going to get us to where we need to go," Hynes said.
Acacia has tried the approach with some of its commercial companies including at digital services provider MajorKey, Long said.
MajorKey still has a CEO, but has pushed much of the decision-making down to its general managers.
Hynes said Applied Insight will bring more responsiveness and increase customer focus through the restructuring, but added the company is also making it about the employees and building a culture they can connect to.
"It's about creating a sense of belonging," he said.
Applied Insight conducted extensive surveys with employees and talked to customers about what the change would mean, Long said.
"People want meaningful work. They want to be connected to the business. They want their voices heard," Long added.
Applied Insight's executive board is comprised of Hynes, Long, its former CEO Amanda Brownfield and other Acacia partners as needed.
The executive board will meet regularly with the general managers and corporate officers responsible for day-to-day decisions. Any decisions they can't work out will be brought to the executive board, which will then break the tie.
Board members also will act as mentors and advisors to Applied Insight's leaders.
Three general managers oversee Applied Insight's business lines for intelligence, civilian and defense, and technology products. Applied Insight's corporate officers are the chief financial officer, chief growth officer, chief administrative officer, chief technology officer, chief delivery officer and chief solutions officer.
Employees told leadership they want to work for a smaller business and not a large entity. Hynes said new structure will foster that feeling of a small business with the nimbler decision making and flexibility, but also having the infrastructure of a larger business.
The company will continue to pursue large contracts, which Brownfield was brought in to do last year. The company announced Wednesday morning that they and a partner have won such a contract with an unidentified intelligence agency.
Applied Insight and Zavda Technologies formed a joint venture called Bravo Zulu Intelligence Solutions to pursue that contract covering next-generation analytics and data visualization, infrastructure development and modernization, and anomaly detection capabilities.
Bravo Zulu will use machine learning, agile software development and automated deployment of modern technology stacks to deliver their solutions.
Neither company is allowed to disclose who the work is for, nor the amount of the five-year contract that Hynes only could say is "very large."
Applied Insight has six other large bids under evaluation, as well as another opportunity tied to its intellectual property and products.
The company is projecting $191 million in revenue this year with about half of that coming from intelligence agencies. Acacia launched Applied Insight under its current identity in 2018.
Whether other companies adopt similar decentralized structures is an open question, but Long said COVID has changed employee needs and expectations. Companies will have to change and adapt to compete for talent.
Applied Insight knows this model is unorthodox, but Hynes has little doubt it is the right one for the company.
"All companies are different," he said. "We don't see any reason why this structure can't scale."