Tom Hewitt dies at age 83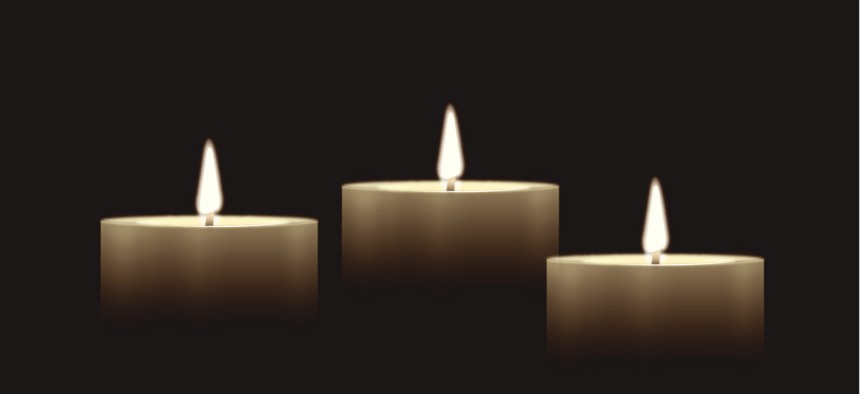 The industry pioneer is credited with breaking down communication barriers between companies and government agencies in an era when speaking with each other was impossible.
Thomas Hewitt, a pioneer in the government market who recognized the need for companies and agencies to communicate, has died at age 83 after a long battle with cancer.
Hewitt built his reputation by recognizing a need for both sides to interact with each other at a time when government didn't trust industry, and in turn industry wasn't allowed to talk to government.
Working with his partner Bob Dornan, they broke down that barrier by founding Federal Sources to harness government data on contracts and procurements. They would then present that information to companies looking to do business with federal agencies.
Dornan was the data guy and Hewitt provided the context and the connections. He could talk to government where industry executives couldn't. He organized events that would bring out government speakers at a time when that was uncommon.
Hewitt liked to share, as his many friends and colleagues will attest.
"He knew just about everybody and was always willing to spend time with me, advising on who to meet, who to invite to my dinners, and was simply warm and open," said Mark Amtower, a marketing and networking expert. "There will never be another Tom Hewitt."
Scott Lewis was a leader at Input, a direct competitor to Hewitt's FedSources (the companies later both acquired by Deltek).
Lewis called Hewitt an icon.
"When I was a (vice president) at Input, we had a strong but friendly competition," Lewis said. "Even going head-to-head in winning clients from each other, when we would bump into each other at events, he was always friendly."
Hewitt was recognized multiple times for his accomplishments in the market, including four selections for an FCW Federal 100 award in the 1990s.
Friendly, gregarious and outgoing are all adjectives used to describe Hewitt. Few people had the opportunity to experience that up close as did Dan Young, former CEO of Federal Data Corp.
Young, Hewitt and their wives took annual trips together for decades, travelling around the globe. They both left the Washington, D.C., region for Florida. They also lived near each other on Longboat Key and moved to Jupiter within a week of each other.
Their homes are about 300 yards apart, or a 3-wood and wedge away as Young described it.
"That gives you some idea of how we stuck together," Young said.
Young said that as friendly and outgoing as Hewitt was, it really was his ability to listen that set him apart.
"He was a very, very good listener who knew when to ask questions and when to shut up," Young said.
That listening ability paired nicely with his desire to help people.
"When people talked to him and when they had a problem, he felt like he should solve it. He was a great problem solver," Young said.
In the 1970s and 80s, Hewitt saw the market's biggest problem as the lack of communication between government and industry.
"That's what we were missing and Tom stepped in," Young said. "He had those crazy little breakfasts."
Once Young complained to Tom about not being able to connect with a certain congressman.
"I couldn't get past his guards," he said.
Hewitt told him to come his next breakfast.
"I found myself sitting next to him and we became fast friends," he said. "That was one of the ways Tom solved problems; he got people together."
Young will be one of the speakers at Hewitt's memorial service on July 7. It will be a challenge to condense all that was Tom Hewitt into a few minutes, Young said.
"He had an amazingly diverse career," Young said. "He liked to pass himself off as a country boy from Newton, North Carolina, when actually he was incredibly accomplished and smart."
Prior to FedSources, Hewitt worked as an aeronautical engineer and could run mathematical formulas in his head.
"He had all these capabilities -- he did research for the space program, designed airplanes. He was a pilot and sailor and a wine connoisseur," Young said. "He was just a very, very diverse guy… I will miss him."
Hewitt was born Sept. 6, 1938. His memorial service will be held 11 a.m. July 7 at Aycock-Riverside Funeral and Cremation Center in Jupiter, Florida.