EverWatch executive dies at age 56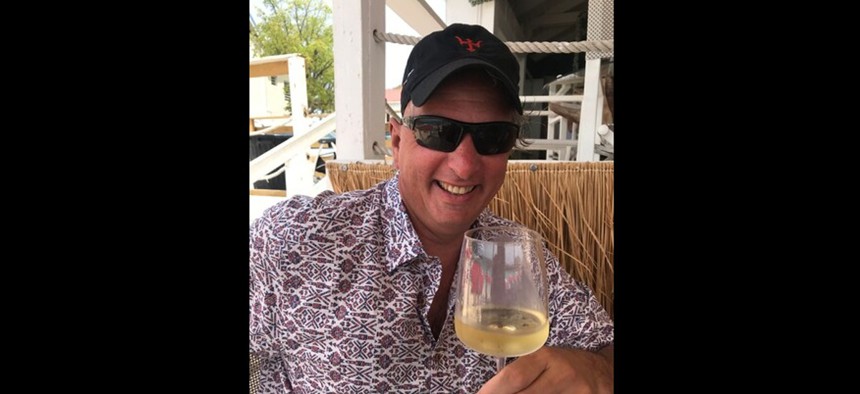 EverWatch Chief Growth Officer Fred Funk died May 2 after a year-long battle with brain cancer. He was 56.
Funk had a 30-year career across the intelligence, defense and certain commercial markets.
In addition to his role at EverWatch, Funk also was a co-founder of KeyW and an executive at Essex Corp. and Vistronix.
Funk and several of his Essex colleagues including the late Len Moodispaw founded KeyW in 2008, one year after Northrop Grumman's acquisition of Essex.
Just prior to joining EverWatch, Funk was president of ASRC Federal's cyber and signal intelligence systems division.
In a message to employees, EverWatch CEO John Hillen called Funk a "gregarious and tireless executive and friend to so many."
"He was much more than his title and his responsibilities," Hillen wrote. "He was our visionary and architect, positioning EverWatch as a fast growing and formidable mid-sized enterprise that was able to win work against the biggest companies in our industry."
Funk lived in downtown Baltimore where he was the unofficial mayor and was a "matchless host for Ravens and Orioles games, dinners and happy hours," the message said.
He was known for his enthusiasm for business growth and making a difference for EverWatch's customers. "His signature tag line, with which he signed off within every meeting and every call was 'Go Go!" Hillen said.
Funk played a critical role in the negotiations with Booz Allen Hamilton that led to the pending acquisition of EverWatch by Booz Allen.
Funk's obituary describes him as someone who "loved to work hard and play harder." He cheered for Virginia Tech, the Baltimore Ravens and the Orioles. He loved the beach, especially Sint Maarten in the Caribbean.
Wine also was a passion for Funk who considered himself an oenophile and enjoyed finding and visiting unique vineyards.
Funk also served on the board of Maryland Therapeutic Riding -- a nonprofit that used horses to improve the quality of life for children, adults, active military and veterans with special needs. He also served on the board of directors at CyberCore Technologies.
He is survived by his partner of 17 years, Suzanne Michelle Rogers. Other survivors include his father Fred J. Funk, brother Stephen W. Funk, two nieces and his dog Wookie.
A memorial service was held Friday morning in Wayne, Pennsylvania. A second service in Baltimore will be scheduled for a later date.
In lieu of flowers, memorial donations may be made to Maryland Therapeutic Riding.
Funeral arrangements are being handled by Logan Funeral Homes in Broomall, Pennsylvania.