Arcfield adds talent and legal execs to leadership team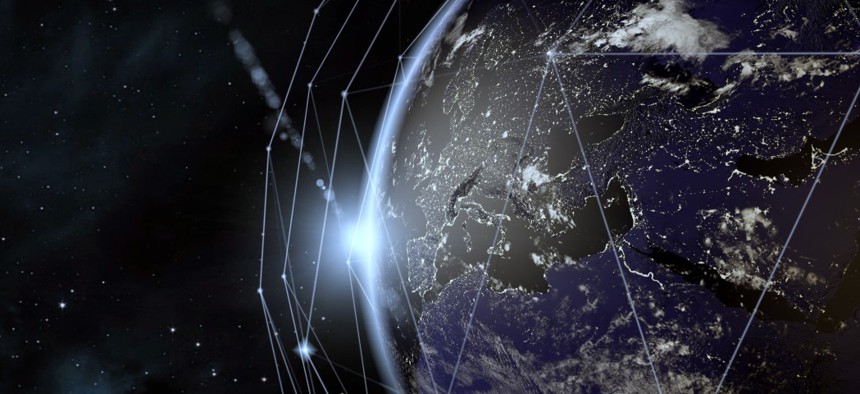 Arcfield has made two more hires to its leadership team as the company continues to chart an independent course after spinning out from the former parent.
One of those hires announced Wednesday is in fact joining from that former parent. Janet Brewer, former vice president of human resources at Peraton, has been named chief people officer at Arcfield with responsibility over the latter company's entire HR function.
In October, Peraton spun off the systems engineering and integration business now known as Arcfield to the former's private equity owner Veritas Capital. The idea behind that transaction was to eliminate organizational conflicts of interest and allow both companies to more fully pursue growth in their markets.
Chantilly, Virginia-headquartered Arcfield has since been at work in building up its management team led by CEO Kevin Kelly.
Brewer will lead development and execution of Arcfield's people-related initiatives including organizational development, talent acquisition, total rewards, employee experience; and diversity, equity and inclusion.
She will also oversee internal and external marketing and communications activities to support Arcfield's cultural transformation.
Brewer held a similar role at Perspecta before that company's absorption into Peraton in May 2021. Her two-decade career prior to Perspecta includes roles at SAP, Freddie Mac, Experian and MicroStrategy.
Arcfield also announced on Tuesday its hire of a new chief legal officer in Jim Gallagher, former general counsel at Perspecta.
Gallagher's career prior to Perspecta includes roles such as deputy general counsel for DXC Technology's enterprise services group, an associate general counsel role at Hewlett Packard Enterprise and senior counsel at law firm Pillsbury Winthrop's office in Washington, D.C.