Trio of integrators look inside to promote new CEOs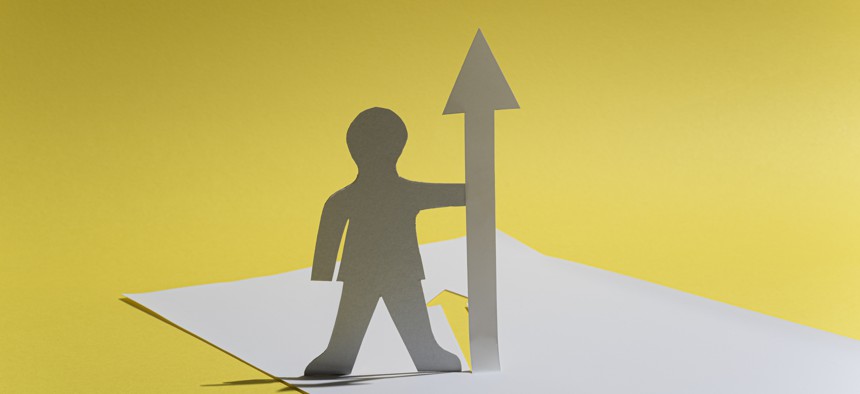 Many times companies in the government market will announce new appointments to their C-level leadership groups, but rarely do they reveal a CEO appointment in quick succession.
But for this latest executive movement roundup, we found three federal technology integrators that unveiled who their new chief executives are over the course of the week and all represent promotions from within.
CyberCore Technologies
The supply chain management and cybersecurity software company's next chief executive is Neal Frick, formerly vice president of mission services.
Frick joined CyberCore in 2016 and most recently led operational teams responsible for driving growth in the company's intelligence community business, a customer group he has 18 years of experience working in.
He was CEO of MKN Support Services prior to joining CyberCore.
Elkridge, Maryland-headquartered CyberCore is a portfolio company of the government market investment firm Enlightenment Capital.
Idemia National Security Solutions
Patrick Clancey is stepping up to lead the biometric and identity technology company's standalone subsidiary for the U.S. government market.
Clancey was part of the leadership team that created Idemia NSS in 2017. The subsidiary has its own independent leadership team and board of directors given the parent company is headquartered in France.
After the 2017 launch of the U.S. group, Clancey joined Idemia's global digital platforms organization and his roles there included vice president of strategy and programs and chief of staff.
A former Army infrantry officer, his private sector career also includes roles at Booz Allen Hamilton and MorphoTrust.
Oceus Networks
Already its top executive, Jeff Harman has been promoted to CEO from his prior position of president at the mobile communications provider.
Harman became president of Oceus after the company was acquired in the summer of 2020 by private equity firm Battle Investment Group, which also brought in former Salient CRGT CEO Brad Antle as executive chairman.
Reston, Virginia-headquartered Oceus' strategy is to be a leading provider of 5G broadband connectivity and capability to the U.S. military, first responders and customers in certain commercial markets.
The focus is on creating large-scale, secure mobile networks that can be deployed in environments with inadequate or near-zero communications infrastructure.