CACI and Northrop sound cautiously optimistic in face of headwinds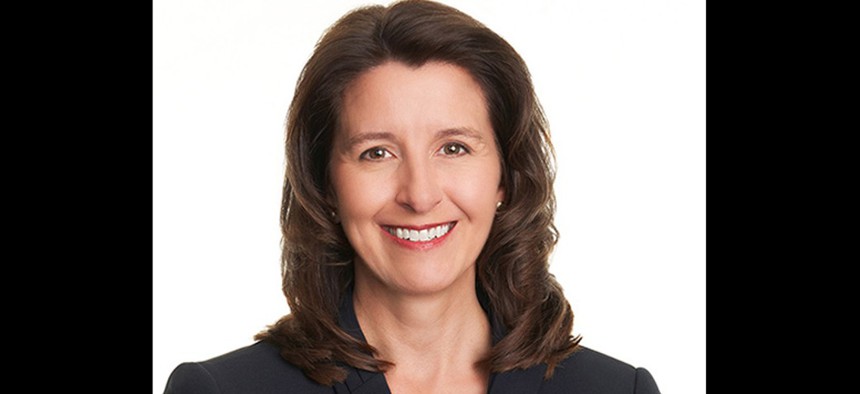 Is there any end in sight, clear or even opaque, to the ongoing supply chain disruptions and related labor constraints that represent overhangs on government contractors of all shapes and sizes?
Short answer -- not really. For the longer answer, here are how CACI International and Northrop Grumman updated investors on how they are navigating those issues during their most recent quarterly earnings calls Thursday.
For the second quarter in a row, their calls with investors coincided with each other.
CACI International
Finding the kind of semiconductors and circuits CACI International and its customers need to configure onto counter-unmanned system and other electronic products was the last quarter's main challenge as the company saw it.
Lack of demand from customers for the end products is not the problem and far from it, CEO John Mengucci said to analysts in CACI' fiscal second quarter call.
CACI "ordered ahead of need where we could (but) availability of key components is still tough," he added.
But that of course is only one of the issues CACI and the entire industry is facing.
"We do have an abnormal set of circumstances, the resurgence of COVID, Omicron, supply chain issues, changes in people's psyche, reduced workforce in the government and the like," said Chief Financial Officer Tom Mutryn.
"I think everyone recognizes these are kind of unusual events, and I think it's very reasonable to expect things to either get back to a more normative level where people learn to adjust with it," he said.
Where CACI did not see a slowdown from its vantage point is in procurement activity, namely solicitations going out and responding to them, along with awards being booked.
Reston, Virginia-headquartered CACI reported $2 billion in awards during its fiscal second quarter and a 1.6 book-to-bill ratio over the last 12 months. The first figure includes $600 million in classified awards, while the second measures shows that contracts are being added to the backlog faster than drawdowns to book sales.
Where CACI does see the slowdown is getting funding to work on task orders that then turn into sales being booked. Given that and the other headwinds previously mentioned, CACI did some revisions to its financial outlook that you can see in this story focused on the company's two most recent acquisitions.
The continuing resolution is another headwind that is not new to CACI and the overall industry, but perhaps the dynamics for this CR are more unique than prior stopgap funding bills.
"What's different about this one is it's a CR with the resurgence of COVID, with priorities in the middle of changing, with customers who have 25 percent of their buildings full, with contracting officers who are not in their office because of those warnings and because of COVID," Mengucci said.
"That's predominantly what's creating this short-term headwind for us," he added. "It doesn't mean that revenue is lost, it just means that it's somewhat disrupted."
Also not new is the talent crunch and need for the entire industry to grow the overall pool of people it recruits from. But CACI's shift into more of a product-oriented business is changing the calculus as to how it thinks about the recruiting and retention legs of its strategy, Mengucci said.
"That expertise world is hiring person-for-person, the government asked for x number of people we have to hire x number of people," Mengucci said. "On the technology side we get to make the choice as to how we want to deploy people."
Northrop Grumman
Just about everything involving supply chain and labor disruptions shaped how Northrop Grumman managed through 2021, which means they also factor into how the company sees 2022.
On top of that, Northrop's divestiture of the IT services business to Peraton needs to be considered when gauging the fourth quarter and all of last calendar year.
Revenue in the fourth quarter fell 15 percent to $8.64 billion, while sales for the full 12-month period were 3-percent lower to $36.8 billion.
Northrop's initial outlook for 2022 has revenue in the range of $36.2 billion-to-$36.6 billion.
The factors leading into that forecast are similar to how CACI speaks of today's environment: the pandemic and its effects on labor availability, the supply of parts and shipping delays. The continuing resolution also affects how government agencies unlock funding for programs.
During Northrop's fourth quarter call, CEO Kathy Warden said the labor availability issue stretches both across the company's own workforce and those of their suppliers with higher levels of absenteeism during surges in COVID-19 cases.
A majority of the absences are in Northrop's aeronautics segment that Warden characterized as having "high-rate, high-volume production lines where people are in closer proximity and where whole work cells might be impacted if we have one person sick or out."
For the other three Northrop segments, Warden said they are experiencing the same conditions but are "able to mitigate them better."
Space continues to be the segment where Northrop sounds like it is the most bullish about, given the company's signing of the Ground-Based Strategic Deterrent contract in 2020 to replace the U.S' land-based nuclear missiles.
That is not all Northrop is touting.
"It's coming from all areas of the business, the propulsion, satellites as well as components. It's coming from both restricted and classified work as well as unclassified work," Warden said. "It's coming from a variety of customers, the new Space Force, the U.S. Air Force as well as NASA, so are seeing space growth to be quite balanced, even more so as we look forward to 2023."