Palantir sketches out its US government pipeline amid slower but continued growth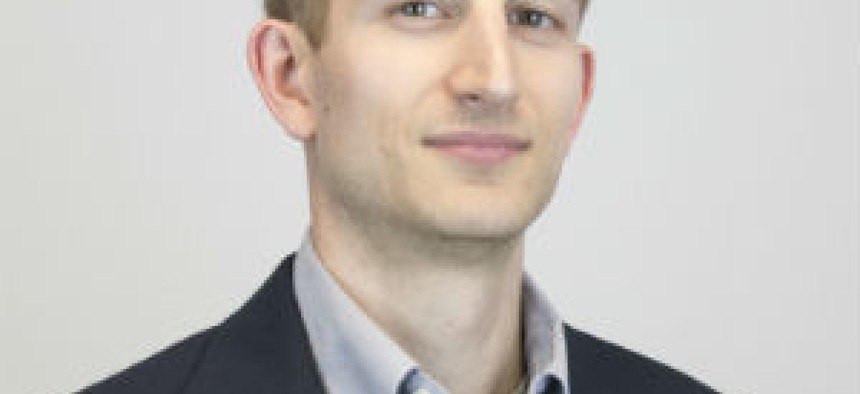 Growth in Palantir's government business slowed significantly in its third quarter compared to what took place over the first half of this year although the enterprise software maker does not sound concerned.
In Palantir's third quarter financial release Tuesday, the company reported sales in its government division climbed 34 percent over the prior year period to $218 million. That rate in the second quarter was nearly double that by comparison at 66 percent and the first quarter figure was 76 percent.
Commercial revenue growth rates on the other hand have achieved these quarterly growth rates in order for this year: 19 percent, followed by 28 percent and most recently 37 percent. It should be noted that investors have wanted to see acceleration in the commercial business since Palantir went public last year.
So then, what of the government business? During a conference call with investors Tuesday, Palantir leaders spoke qualitatively about the pipeline in front of them including some of the contract wins they see as avenues to keep the growth going.
Chief Operating Officer Shyam Sankar touted Palantir's win in October of the right to continue into the next phase of helping the Army build its main battlefield intelligence system.
What the Army calls "Capability Drop 2" of its Distributed Common Ground System saw Palantir beat out BAE Systems Inc. to carry on through final testing and fielding. Capability Drop 2 has an $823 million ceiling value over up to seven years.
Sankar called CD 2 as "just one of many initiatives of which we are engaging with the Army" in an effort to help "accelerate the decision chain and provide decisive advantage for our armed forces in the near-peer fight."
The Air Force, Space Force, combatant commands and National Geospatial-Intelligence Agency also represent what Sankar called "independent opportunities to extend the work" Palantir has already done.
In April, Space Force awarded a sole-source $32.5 million contract to Palantir for continued use of the company's Gotham software for creating a common data foundation.
Palantir is also continuing to look growth opportunities through collaborations with other prime contractors that want more artificial intelligence functions in their overall offerings.
"We see new opportunities within the defense industrial base in its own right as customers to help them with their own manufacturing, but also in being a strategic partner, helping them capture new revenue streams by AI-enabling their hardware platforms," Sankar said.
But defense isn't the only area of opportunity. Palantir won a potential four-year, $87 million contract in October to supply its software for the Veterans Affairs Department to integrate data from its health and benefits systems into a single environment.
Opportunities within the Health and Human Services Department and National Institutes of Health are examples of other customers in Palantir's U.S. government pipeline, Sankar said.
"All of this is happening despite the macro headwinds that we've all heard about across government services: COVID's impact on delaying the pace of awards, and we are just competing for known opportunities," Sankar said. "The macro factors here are big, big tailwinds for us, clear consensus on the threat from an aggressive (China), not only in terms of impacts on demand in the U.S., but also Japan, Korea, Australia, the U.K., the West and allies broadly."