OceanSound adds another middle tier platform with DMI backing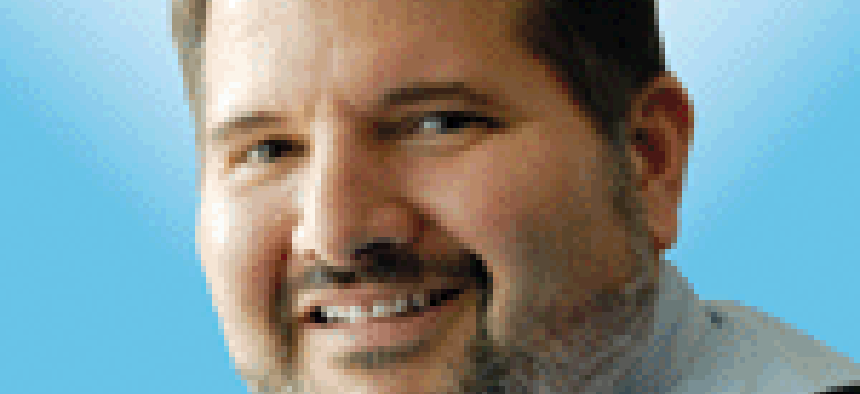 Digital Management Holdings LLC, better known as DMI, has been acquired by OceanSound Partners in a transaction that gives the federal market's middle tier another private equity-backed company.
This isn't OceanSound's first foray into the federal market. In January 2020, OceanSound acquired Smartronix and then added to it Trident Technologies.
Since then, OceanSound has backed two acquisitions by Smartronix -- CS2 Consulting in May and Datastrong in January.
With DMI, OceanSound creates another vehicle to roll up acquisitions in the federal market and other areas such as state and local and commercial sectors.
DMI provides digital transformation and managed mobility services to federal agencies, including agile software development and engineering solutions. The company has over 2,100 employees and 200 clients.
"This investment underscores the prime position that DMI occupies in the market and is a tremendous validation of the Company's long-term growth potential," said Sunny Bajaj, DMI's founder and CEO. "Marrying our technology capabilities and customer relationships with the financial strength and network of OceanSound makes us even stronger and strategically positions DMI to be the leader during this period of extraordinary digital disruption.
Bajaj retains what is described as a "significant stake" in the company. The rest of the DMI management team will continue to run the company.
Bajaj and DMI apparently had other suitors to pick from, he said they chose OceanSound because of its track record with companies that cross between the commercial and federal markets.
DMI counts as defense customers agencies such as the Defense Information Systems Agency, Defense Intelligence Agency, Air Force and Air Combat Command. Civilian customers include the Coast Guard; Homeland Security, State, Treasury and Agriculture departments; and FBI.
The company's contract vehicle positions include CIO-SP3, General Services Administration Alliant 2, Army ITES-3S, Air Force NetCents 2 and Treasury TIPSS 4.
But DMI also has hundreds of commercial clients in the automotive, consumer and retail, financial services, and healthcare sectors. It also has built a global network of locations across the U.S. as well as Spain, the U.K., India, Chile, and Argentina. That allows DMI to have a global delivery model with a network of digital design studios, agile software development centers and mobile service centers, the company said.
"DMI has excelled at leveraging their next-gen software engineering solutions developed for commercial customers to create differentiated solutions to better solve challenges facing their government customers," said Joe Benavides, partner and co-founder of OceanSound. "We are excited to leverage our strategic perspectives, engineering-like approach to value creation and extensive resources to help build a better, faster growing DMI."
Blackstone Credit and Goldman Sachs Asset Management Division provided committed financing for the transaction.
Baird served as financial adviser and Jones Day served as legal counsel to DMI. Miles & Stockbridge advised DMI management.
DC Advisory served as financial adviser and Gibson, Dunn & Crutcher LLP and Paul, Weiss, Rifkind, Wharton & Garrison LLP served as legal counsel to OceanSound.