George Wilson calling it a career at ECS Federal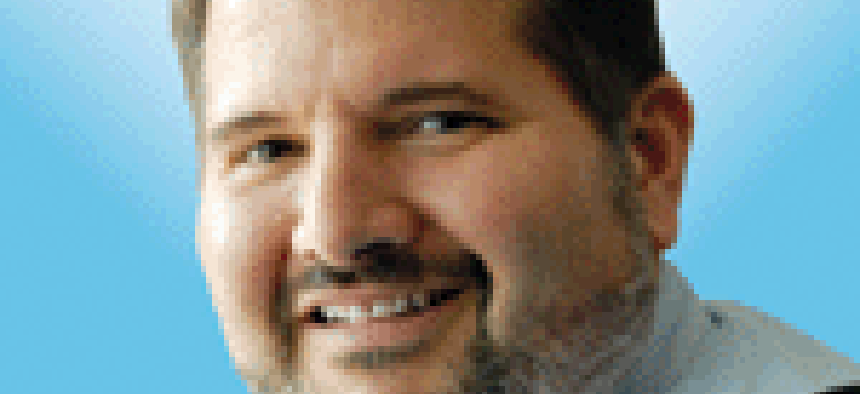 After a nearly 11-year run at ECS Federal, George Wilson will call it a career at the end of this year executives for ECS' parent company ASGN announced his retirement from the business during its third quarter earnings call with investors Wednesday.
Wilson will be succeeded as president by John Heneghan, current chief operating officer of ECS.
Wilson joined ECS as executive vice president in February 2011, after what for most people would count as a career at Stanley Associates. He was part of the executive team that took Stanley from 20 employees and $2 million in annual revenue, to 6,000 employees and $900 million in annual revenue before it was acquired by CGI Group for $1 billion in August 2010.
In 2014, Wilson was named president and CEO of ECS and had already orchestrated several acquisitions. At that time, ECS had grown to about $300 million in revenue. Wilson told me after an acquisition in 2015 that he had a goal of hitting $500 million in a few years.
He called it "aggressive" but achievable. ECS broke that mark in 2017 when it reached $525 million in annual revenue.
In 2018, ECS was pushing to nearly $600 million in revenue when it was acquired by holding company ASGN Inc. for $775 million.
Wilson continued on as president of the business and had a new revenue goal -- reach $1 billion in sales by 2021.
Following a pattern, they reached that goal a year early by recording $1 billion in revenue in 2020.
The acquisitions also continued with ASGN's backing. Since 2019, ECS has closed six transactions as they've built out more capabilities around cybersecurity, data analytics, artificial intelligence, health IT and IT modernization.
"George and his leadership team have expertly navigated the federal government marketplace to meet the most critical and complex needs of our clients to reach $1.0 billion in revenues well ahead of our initial expectations," ASGN CEO Ted Hanson said in announcing Wilson's retirement.
The Stanley roots at ECS will continue with Heneghan as president. He came to ECS from CGI, the latter of which he joined through its acquisition of Stanley. Heneghan was named chief operating officer of ECS in January after working as a senior vice president for three years.