VTG fuels new opportunities with latest acquisition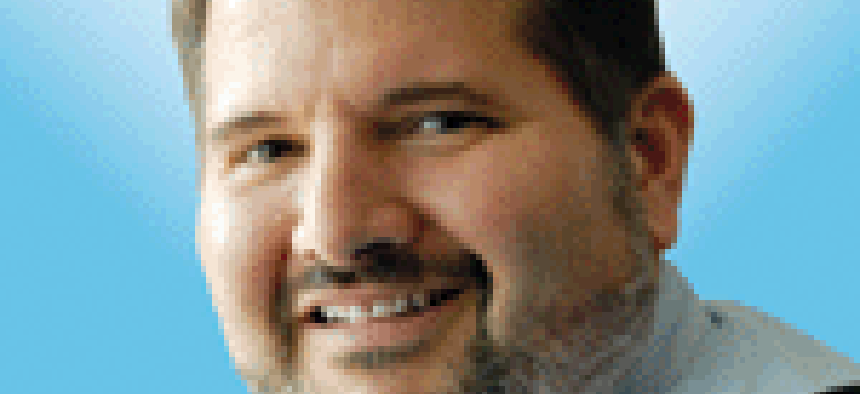 VTG has made its second acquisition of the last nine months as the private equity-backed company continues to build out its four-pronged strategy.
ASSETT Inc.'s capabilities include software development, artificial intelligence and digital transformation with a particular focus around undersea and unmanned systems. That company also built up a collection of intellectual property through a series of prime contracts.
Some of ASSETT's customers include Naval Sea Systems Command, Naval Special Warfare Command and U.S. Special Operations Command.
The deal brings about $10 million in annual revenue and 50 people to VTG. With ASSETT in tow, VTG estimates it'll hit $250 million in 2021 revenue.
"These are primarily engineers, scientists and software developers," VTG CEO John Hassoun said.
This is the fourth deal VTG has closed since 2019 as it builds its capabilities around the same number of key areas:
C5ISR
IT modernization. That includes digital transformation, including artificial intelligence and machine learning
Directed energy and hypersonics
Unmanned and undersea warfare
"We've been looking two years trying to find key differentiated technology in the unmanned and undersea area that enhance our offerings," Hassoun said.
One item that made ASSETT attractive is its collection of prime contracts, particularly its Phase III Small Business Innovation Research contracts. Those are wide-open contract vehicles that almost an agency can use to acquire cutting-edge technology developed under Phases I and II.
"Think of Phase III as a very flexible vehicle built on IP and technology and it can draw investment from all kinds of other uses and operational initiatives," Hassoun said.
Now ASSETT will be part of a larger company with more infrastructure to take its technology to new customer sets beyond the Navy.
"Right now the plan is to set them up as a center of excellence for product development and technology demonstration," Hassoun said.
That group will be under the leadership of retired Navy Adm. Jim Shannon, reporting to Hassoun. Shannon will collaborate closely with VTG Chief Growth Officer Sunil Ramchand in promoting VTG's expanded capabilities to its broad customer set.
"The capabilities they've generated around artificial intelligence, machine learning and human-machine teaming are applicable to many of our other customers," Ramchand said.
ASSETT has strong relationships with certain customers because of its small size it hasn't expanded much beyond that customer. As part of VTG, their capabilities should at least be made aware to a broader audience. It's a similar strategy that VTG used when it acquired Intelligent Shift in 2019.
Intelligent Shift mostly did subcontract work in the intelligence community, where it applied its digital transformation skills. But since that December deal, VTG has used the Intelligent Shift capabilities to win $40 million in prime contracts in the IC.
When VTG integrates its acquisitions, it's with an eye toward new opportunities. Because of its acquisitions, VTG has won several new prime contracts including the Optical Dazzler Interdictor, Navy, or ODIN contract. VTG is developing a laser to disrupt adversaries' surveillance systems under a $9 million pilot.
Another example, is a $116 million contract for C4ISR engineering and production services with the Naval Information Warfare Center Pacific.
A trend driving opportunities for VTG is the Navy's investments in distributed maritime operations, which is driving the need for more undersea capabilities as well as dispersing it capabilities more widely to meet near peer threats such as China.
"It is forcing the Navy to go to unmanned platforms as well and the fleet architecture has to be networked," Hassoun said.
That is the kind of digital transformation work VTG is focused on and what guides is acquisition strategy. Each acquisition needs to add capabilities that make the whole stronger, he said.
"Before we made the ASSETT acquisition we identified about five or six different opportunities that by combining both entities, both capabilities, we could pursue that neither company had the right credentials on their own," Hassoun said.
"From the get go, we're moving into a new world with a new set of opportunities."