Darkblade deal adds second pillar to Intrepid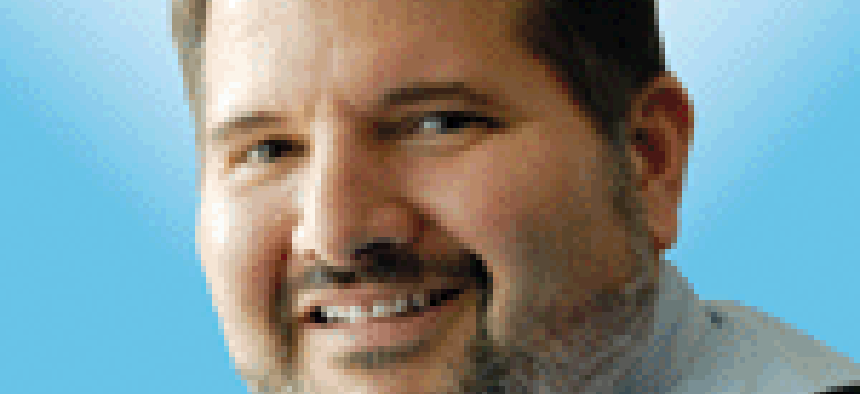 Intrepid Solutions & Services acquisition of Darkblade Solutions grows revenue by one-third, nearly doubles profits and adds another 100 people but that deal is about more than the numbers.
Darkblade brings the second of three business pillars that private equity-backed Intrepid envisions for itself as it targets defense and national security customers. Terms of the deal were not disclosed.
"We had the defense-intelligence pillar from Intrepid," said Executive Chairman Dennis Kelly. "We needed the core defense pillar which Darkblade brings to us."
The third pillar is with what Kelly called national intelligence, or the three-letter intelligence agencies.
"We are working on that one right now and targeting opportunities to fill out that last pillar," he said.
With Darkblade, Intrepid is picking up a new customer in the Army. Added capabilities include research-and-development work, signals intelligence, electronic warfare, cybersecurity, and counter unmanned systems.
The R&D capability in particular is an immediate plus for Intrepid. The company is pursuing an opportunity with a defense intelligence agency where Darkblade bolsters its proposal.
"Without Darkblade's capabilities we would have had a hard time priming that opportunity," Kelly said. "We were biting our nails because we wanted that capability as part of company and to be ready to go before the RFP (request for proposals) hit the street."
Kelly declined to name the opportunity, beyond that it is with a defense intelligence customer. G Squared Capital Partners provided investment banking support to Darkblade Systems in the transaction with Intrepid.
The acquisition of Darkblade is the kind of deal that private equity firm Bluestone Investment Partners had in mind when it brought Kelly in as executive chairman of the firm in December. Kelly's role is to support strategic efforts including business development and acquisitions. Day-to-day operations remain the responsibility of CEO Ryan Hebert.
Over the past several months. Kelly has been building the BD and capture infrastructure. One early payoff was winning a full-and-open position on the Defense Intelligence Agency's $12.6 billion Solutions for the Information Technology Enterprise III contract, known as SITE III. DIA is using that contract vehicle improving integration, information sharing and information safeguarding.
Darkblade can now plug into SITE III and other contracts Intrepid holds such as the OASIS vehicle.
"The good news is that we have some really great vehicles, so we've got the mechanisms to grow," Kelly said. "What we needed were more capabilities."
The addition of Darkblade "opens the aperture of opportunities that we can prime," Kelly said.
The acquisition pushed Intrepid's annual revenue from about $40 million to $60 million and increased its head count from 200 to 300.
"That's interesting but not as important as the capabilities they bring and what those capabilities mean for us and the new opportunities that we can pursue," he said.
In addition to looking for that next deal and adding that third pillar, Kelly said he'll also be focused on integrating Darkblade into Intrepid.
He sees the integration as a merger of equals and they'll take the same approach when they add the third pillar.
"We are definitely not taking the conquering nation attitude that says we just acquired you so line up and do what we say," Kelly said. "We take the approach that we are all partners in this."
That's more than just rhetoric as Darkblade rolled a significant amount of its value into equity in Intrepid. "So they are owners and that's important to us," Kelly said. "And with the next deal we want to do the same thing. We want people and partners who are invested in the success of the business going forward."
That approach is the model Bluestone often follows as it invests in smaller firms to build emerging middle-tier companies. John Allen, co-founder and managing partner of Bluestone, described that strategy in an April Project 38 podcast.