SAIC to pay $250M for health solutions company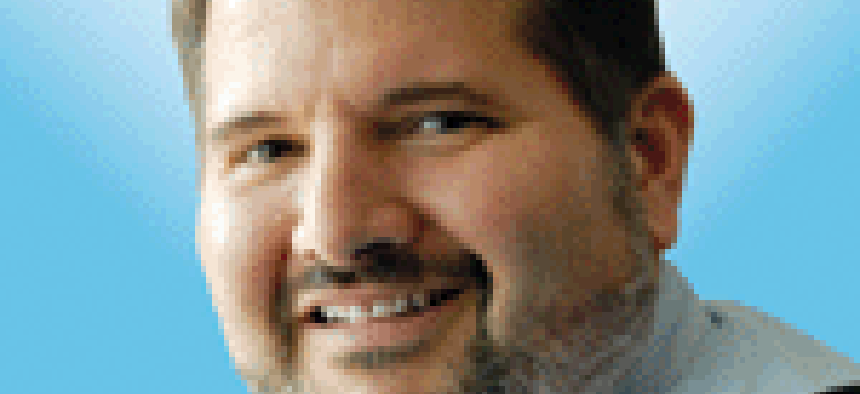 Science Applications International Corp. has agreed to pay $250 million to acquire Halfaker and Associates, a provider of health technology solutions to federal agencies.
In an announcement Thursday alongside the first quarter earnings release, SAIC said the deal will expand its digital transformation portfolio.
"This acquisition reinforces SAIC's commitment to supporting the government healthcare mission, including our strong support for the health and wellbeing of veterans. It further accelerates SAIC's profitable growth, brings key diverse talent, and offers access to strategic customers and contract vehicles within health IT for the DOD and federal government," SAIC CEO Nazzic Keene said in the announcement.
Arlington, Virginia-headquartered Halfaker was founded in 2006 by retired Army Capt. Dawn Halfaker. Her military career was cut short by injuries sustained in combat and she was looking for a way to continue to serve.
In the earnings presentation for investors, SAIC said Halfaker posted $166 million in revenue during calendar year 2020 and is recording "mid to high single-digit" sales growth. Halfaker's backlog is also estimated at 4 times revenue and its employee base exceeds 550 workers, according to SAIC.
The Department of Veterans Affairs is Halfaker's biggest customer at more than 87 percent of its prime contracts in the last government fiscal year, according to USASpending.gov. Other major customers include the Health and Human Services Department and the Centers for Medicare and Medicaid Services.
Halfaker and Associates is also a top five contractor on the VA Transformation Twenty-One Total Next Generation contract vehicle.
Much of the company's capabilities are focused around digital services, data analytics, cybersecurity and cloud solutions.
"I am excited to embark on this next chapter of Halfaker's mission to continue to serve," Dawn Halfaker said in the SAIC release.
"This acquisition enables our delivery teams to maintain our customer-centric focus while exponentially increasing our ability to provide the technical depth and top technical talent needed to meet the government's most pressing challenges," she added.
SAIC expects to fund the $250 million transaction through a combination of cash on hand and incremental debt.
The deal is expected to close by the end of July.
Baird acted as the financial adviser to Halfaker and Associates, and Crowell & Moring LLP served as legal counsel. King & Spalding LLP served as legal counsel to SAIC.