Sagewind rebrands $600M mid-tier player as Axient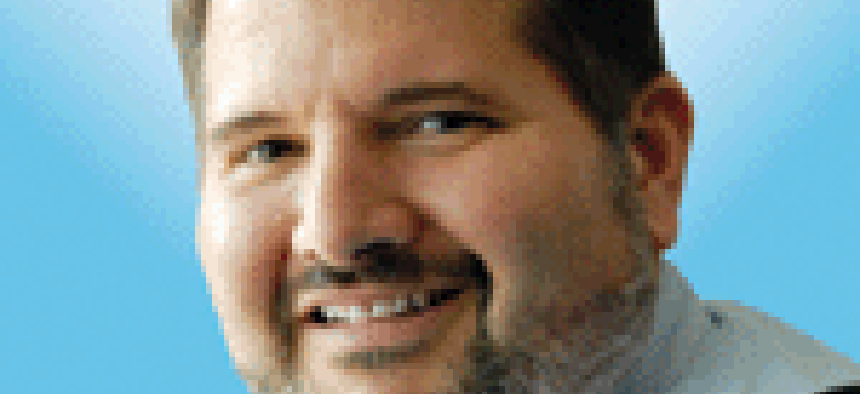 With four acquisitions in less than a year, private equity firm Sagewind Capital has created a new middle-tier player and with a rebranding announced today (Tuesday) the company now has a new name and identity to take to market.
The creation of what is now Axient is more than just new signage and letterhead, executives said. Axient also now has the needed infrastructure and leadership in place to compete as a $600 million-annual revenue player, executives said.
Sagewind began this journey in July 2020 when it acquired QuantiTech in July 2020.
With Sagewind's backing, QuantiTech then became the platform to acquire Dynamic Concepts in September that was followed by the purchase of Systems Engineering Group in January. QuantiTech then merged with Millennium Engineering and Integration in February.
"Each have their own strategic areas in the defense and aerospace marketplace," Axient CEO Patrick Murphy said.
Each acquired company brought their own skill sets. QuantiTech has major customers at the Army and Air Force, where it provides services and solutions such around counter-unmanned systems, multi-domain testing, rapid capability development, air superiority and logistics. Dynamics Concepts is primarily a NASA contractor providing product development and analysis capabilities.
Systems Engineering Group supports the Missile Defense Agency and the Navy with digital models used for testing.
The merger with Millennium was the largest deal to-date for what was QuantiTech and brought a customer portfolio that includes Space Force, NASA, and Missile Defense Agency. Millennium does systems integration and testing for missile defense and spacecraft, including engineering, testing, cybersecurity and software development.
"The common areas are detailed systems engineering and integration and bringing innovation to our customers," Murphy said.
Specific combined capabilities include digital engineering, software development, open architecture, and development of complex systems.
The merger with Millennium doubled the size of what is now Axient. Since the close, Murphy and his team have been building the infrastructure to launch the new brand. That includes bid and proposal teams and business development organizations.
With the launch of Axient, the company has named five business segments and the leadership of each group:
Integrated Force Systems: led by Reese Hauenstein, senior vice president
Defense Systems: led by Larry Foor, SVP
National Security Space Systems: led by Dan Benjamin, SVP
Civil Air and Space Systems: led by Jon Sharpe, SVP
Advanced Technology: led by Joe Clayton, SVP
Clayton's group is the former Dynamic Concepts subsidiary, which he led.
"What we've been doing over the past three months is getting the foundation set for the new company," Murphy said.
The companies already had a very common culture with the way they worked with customers and employees, he said.
In total, Axient has 2,000 employees spread across 15 locations. Some of the major prime contract vehicles include OASIS, Army AMCOM Express, SeaPort-E and several GSA schedules.
Murphy said the plan is to pursue other large multiple-award vehicles, both by winning seats on them and by acquiring companies that already have a position on those contracts.
Customers are looking for more rapid development of solutions to address mission needs, which Murphy said will play into Axient's strengths.
"We bring that to our customers from all of our entities and we bring it with expertise and domain knowledge," he said.
The combination will allow Axient to expand in its current markets, particularly with the Army, Missile Defense Agency and the national security space, Murphy said.
As a larger single entity, Axient will pursue larger contracts than any of the four legacy companies could on their own.
"We've been building the infrastructure that's going to prepare us for growth," he said.
Acquisitions will continue to be part of the company's growth strategy and Murphy said another deal will likely happen before the end of the year.
Picking up more large contract vehicles is on the list, along with expanding on the companies' capabilities and particularly in the national security and intelligence space. Murphy is also looking to bolster the company's agile software capabilities.
The new name of Axient is intended to send a message to customers and the market. The name is a combination of the Greek words Axia for value and Axios, which means worthy. Axient also shares its root with the words Axiom and Axis, which connote balance and truth.
"We find that balance is extremely important," Murphy said. "Even though you are bringing innovation, you have to balance that with the realities in front of you."
It is important to bring a balance to all the work you do, Murphy added. He said that includes work-life balance for employees as part of that equation.
"We like Axient because we believe that balance is the right way to approach things," he said. "Too far on either side gets you in trouble."