Revenue growth, new acquisition fuel SAIC's optimism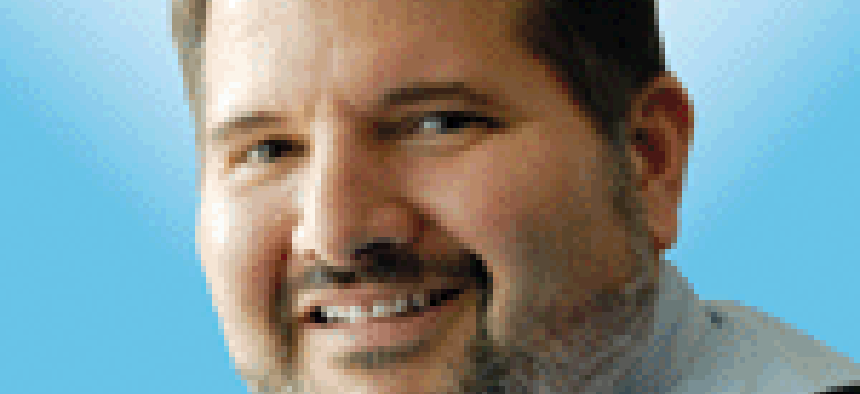 Science Applications International Corp. had plenty of good news to report in its first quarter earnings call this week -- an agreement to acquire Halfaker & Associates, strong bookings, solid revenue growth and an improvement of its profitability.
But the company expressed some caution that first quarter results will likely be difficult to replicate in the second quarter for several reasons. The company's second quarter generally sees lower revenue because of employee holidays and summer vacations.
SAIC also had some one-time factors in the first quarter involving indirect rates that pushed the operating margin to 9.8 percent. For its current 2022 fiscal year as a whole, the company is projecting operating margins of 8.7-8.8 percent.
Revenue for the first quarter rose by 7 percent from the prior year period to $1.9 billion. Excluding acquired sales, the growth rate is 2.6 percent.
The company also had net bookings of $4.2 billion, with a book to bill ratio of 2.2 for the first quarter. The last 12 months, the company's book to bill ratio has been 2. That ratio is a leading indicator of future growth potential.
For all of its fiscal 2022, SAIC has adjusted revenue guidance to between $7.15 billion and $7.3 billion from the prior projection of $7.1 billion-to-$7.3 billion.
Executives attributed the change to the lessening impact of COVID-19 on revenue, but the company is still projecting a $150 million negative impact on sales for its current fiscal year.
For the first quarter, SAIC experienced a $33 million revenue hit due to COVID.
"Taking the first quarter number and sort of prorating it across the year would not get you to $150 million, obviously," Chief Financial Officer Prabu Natarajan told investors in a conference call Thursday.
But there are still risks and unknowns, particularly to SAIC's supply chain business that make $150 million a realistic expected impact, he said.
CEO Nazzic Keene told analysts she sees several positive signs in the market, including the proposed federal budget that still has to make its way through Congress.
Keene said that while she doesn't see material impact on the company's business from the budget, the trends and priorities around IT modernization and digital transformation play to SAIC's strengths and growth strategy.
"We are well positioned in several agencies targeted for increased investment," she said.
The $250 million acquisition of Halfaker & Associates announced Thursday is a strong indicator of where SAIC sees the market going and the long term importance of health care related solutions.
SAIC has wanted to expand its health care business for several years. This acquisition will put SAIC on Veterans Administration's Transformation Twenty-One Total Technology Next Generation contract known as T4NG, where Halfaker is a top five contractor on that $22.3 billion vehicle.
"T4NG is a very important contract in the health space so it was a very important part of the acquisition thesis," Keene said. "We believe the two companies coming together really position us well."
Halfaker brings relationships, customer access and solutions. SAIC can add more capabilities and solutions, Keene said.
"We believe that it creates a great opportunity for us to expand our presence," she added.
Halfaker has 550 employees and $166 million in calendar year 2020 revenue. The company has been growing in the mid-to-high single digit range and has low double-digit margins. Halfaker's backlog is four times revenue, SAIC said.
While Keene didn't go into details, other suitors were pursuing Halfaker.
"We're very, very pleased to be selected by Halfaker," she said.
Besides the price, the two companies have a strong cultural fit because both are purpose-driven, mission-oriented organizations, Keene said.
The deal is expected to close before the end of SAIC's second quarter in July.
The Halfaker deal will be SAIC's fifth acquisition since its spinoff from what is now Leidos in 2013 and third in 18 months, leaving little doubt that SAIC is a major consolidator in the market.
Here are SAIC's most recent acquisitions: