Attain's Baroni charts independent course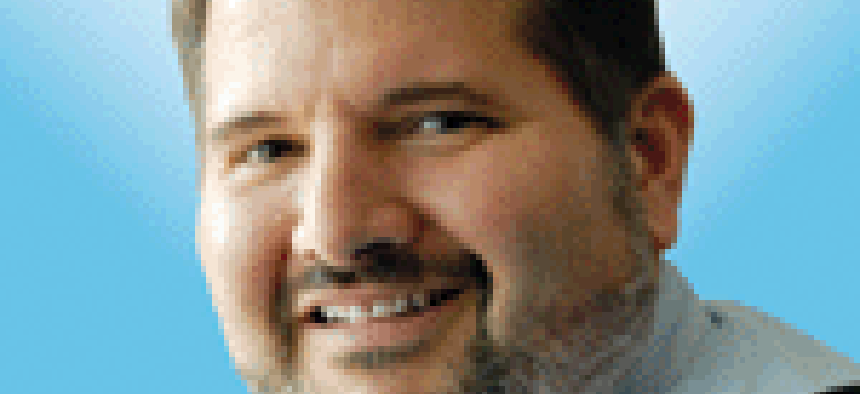 Greg Baroni, who just led the sale of the federal part of Attain to Maximus, continues to forge an independent path in the public sector market.
In 2009, he created Attain by acquiring pieces of what was then BearingPoint. Originally called Eclat Consulting and than renamed Attain in 2010, Baroni at the time described his vision as one of creating a consultancy that was built to last.
Over the years, Attain has closed one acquisition in ACF Solutions and won contracts across multiple segments of the market.
Attain has long eschewed partnering with a private equity backer that could fuel faster and more aggressive acquisitions and in turn quickly build a bigger company. But again, size has not been a priority for Baroni.
As he said in 2016 when the ACF deal closed: "We are not building another government contractor."
His unique take on the market is on display again this week after Attain has restructured and sold the federal portion of its business to Maximus for $430 million.
The non-federal portion will operate under the name of Attain Partners and it keeps the business with education, nonprofit, health care and state and local government customers.
Proceeds of the sale will go to fueling the growth of that part of the business.
"I am excited to accelerate the growth of the Attain Partners business by providing investment capacity to realize the vision of building a next generation, asset-powered consultancy and enabling us to attract top talent, innovative market-leading solutions, and make strategic acquisitions," Baroni said in a company statement.
That quote is fascinating because Baroni and Attain didn't have to go this route. They easily could have found a private equity partner.
But the downside there is a loss of full control. Even if a PE firm took a minority stake, there would be pressures and expectations from outside the company.
With this move, Baroni and his team will continue to make their own decisions and control their destiny. It is hard to argue with their federal success so far in particular. USAspending.gov puts their federal prime contract intake at $120.7 million over the last year.
All of that business goes to Maximus. Attain Partners will not compete for federal work going forward.
Numbers are not available for the health care, education, non-profit and state and local business Baroni retained. Attain lists customers such as the Mayo Clinic, Memorial Sloan Kettering Cancer Center, the NCAA, Yale University and National Public Radio as customers.
In a company statement, Attain President and Chief Operating Officer Manish Agarwal (now former as he has joined Maximus) emphasized the newfound capital Attain gets
The transaction will "infuse Attain Partners with the funding to make strategic investments that significantly increase its services and solutions across the education, nonprofit, healthcare and state and local government landscapes," Agarwal said.
Baroni did not respond to a request for comment.