The challenge ahead for what becomes of Peraton-Perspecta-Northrop IT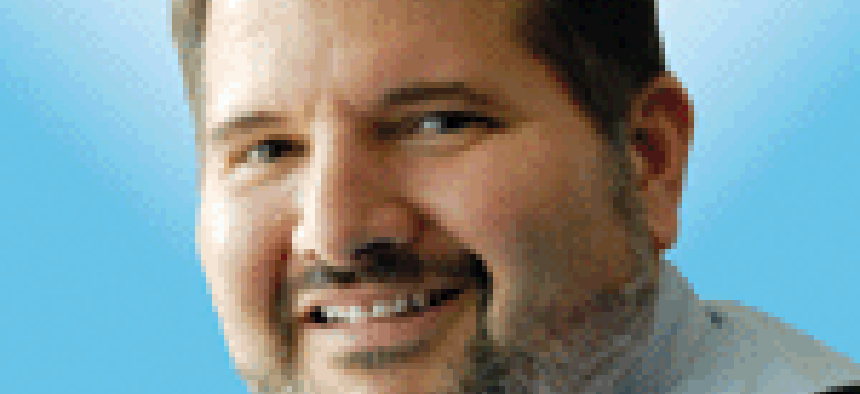 I have no doubts or reservations about the abilities of the leaders of Perspecta and Peraton, but when I saw the news this morning and read Ross Wilkers' story on their pending combination, the thought that kept running through my mind was -- Holy Smokes, that's going to be a huge integration challenge.
In all honesty, Holy Smokes is the family friendly version of what I was thinking.
Veritas Capital was already buying Northrop Grumman's IT services business and merging it into Peraton. Now Veritas is buying Perspecta, where it already was its largest shareholder at 14.5 percent, and merging that with Peraton.
So that means Peraton, Perspecta and the Northrop IT shop will soon become one. That entity will continue to be called Peraton.
But the integration challenge is more than three large businesses coming together, if that weren't enough. There are all the pieces underneath of those pieces and there are plenty.
Northrop's IT business has been relatively stable as far as making acquisitions is concerned. I'd have to dig through the archives to find when they did any deals of any significance. But the business has gone through multiple internal restructurings.
Despite its size, it became clear in recent years that IT services wasn't a priority at Northrop and wasn't seen as crucial to the long term success of the company. This is despite Northrop CEO Kathy Warden having previously run incarnations of that business.
Northrop's IT business in many ways reminds me of the DXC Technology U.S. public sector segment that was spun out to help create Perspecta in 2018. That business traces its roots to EDS Corp. then to Hewlett-Packard, then the HP spinout Hewlett Packard Enterprise and then to DXC.
But U.S. public sector didn't fit with DXC's strategy. The carveout of that business into what became Perspecta helped pay down some DXC debt as well.
That move to a new company was a morale booster, Perspecta CEO Mac Curtis told me at the time, because they were moving from a company where public sector work wasn't a priority to a company that was solely focused on public sector.
A version of that is true with Northrop's IT business because they'll be moving from a company where the focus is on big defense platforms to one where IT is the priority.
So the Persepcta team has experience in integrating a business with that type of background and how to identify new opportunities, both for growing the business and for career development.
Also remember that Perspecta's other two pieces to create it are Vencore and KeyPoint Government Solutions. Vencore alone had a long history of acquisitions, including its heritage as part of Lockheed Martin.
Peraton also has a history of integration. As a spinoff from Harris Corp., Peraton started life under its current identity in 2017, but it was more a group of businesses rather than a coherent unit.
Job one at the creation of both Peraton and Perspecta was to take the pieces and create a new whole. Both companies also have made and integrated acquisitions since they were created.
So there alone are two teams with integration experience. That's a plus but this is still a daunting task.
First on my mind is personnel. You have three defense leaders, three civilian leaders, three leaders for business development and the list goes on. Not all of those folks will have jobs when this is over.
If you have say five or six redundant positions across Peraton, Perspecta and Northrop Grumman -- that's as many as 18 people. So half or more of those people could be back on the job market.
I know Perspecta went through a very formal process when it brought the DXC and Vencore teams together. KeyPoint didn't overlap with the other two. Perspecta's management team at launch was split evenly between former DXC and former Vencore.
We now know that Stu Shea will remain as CEO of Peraton. But what about Mac Curtis? We don't know what his role will be going forward. The company declined to comment.
The people part will be worth watching because some very talented people might be looking for jobs in a few months.
There also are the nuts and bolts of contracts to novate and perhaps there are some assets that will be jettisoned.
Obviously, we have plenty to watch as this deal closes and the new Peraton emerges.