Court denies Perspecta's NGEN protest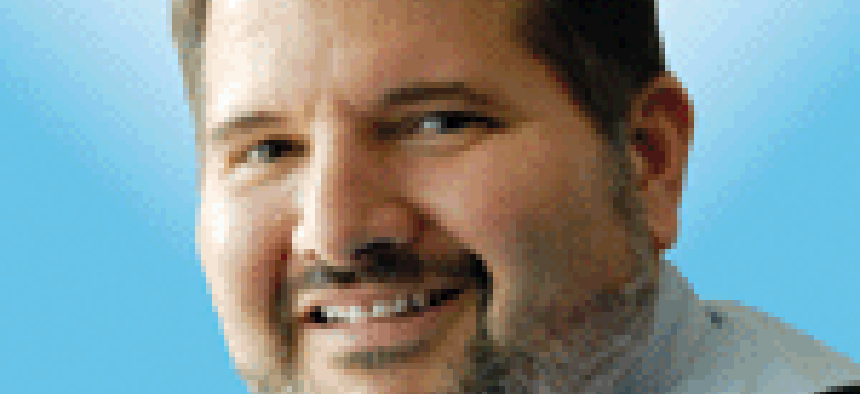 The Court of Federal Claims has denied Perspecta's protest of the $7.7 billion Navy NGEN network services award that went to Leidos earlier this year.
Perspecta has held the Next General Enterprise Network contract for 20 years, dating back to when one of its legacy business in EDS won the Navy-Marine Corps Intranet contract in 2000.
The judge's full ruling against Perspecta's protest is under seal, but the denial was revealed in a court docket update Thursday.
Leidos issued a statement saying that they are pleased with the decision.
"During this partial stay, and the previous protests which were also dismissed, Leidos has not been sitting still," said Gerry Fasano, president of Leidos' defense group. "We are ready for immediate program execution and success."
NGEN provides IT backbone services to hundreds of thousands of users across the Navy and Marine Corps.
"While we're disappointed in the Court of Federal Claims' decision, we are extremely proud of the work we've done over the past two decades on the Navy/Marine Corps Intranet (NMCI) / Next Generation Enterprise Network (NGEN) program," a Perspecta spokesperson said.
In its protest, Perspecta complained that Leidos had an unfair advantage because it hired a former Navy employee and hence created an organizational conflict of interest. That hire gave Leidos access to non-public information, according to Perspecta.
Perspecta also charged that the Navy improperly evaluated its technical proposal, past performance and pricing.
Leidos first won the NGEN recompete in February 2020 and it has been mired in protests since. First, General Dynamics IT (another bidder) and Perspecta both filed protests with the Government Accountability Office. GAO denied both protests. Perspecta went on to the Court of Federal Claims.
The contract is a huge deal for Perspecta. It represents between 15 and 20 percent of annual revenue. In guidance to investors, Perspecta has said it could take a $600 million revenue hit. Without NGEN, the company expects revenue of between $3.66 billion and $3.81 billion.
With NGEN, revenue was projected at $4.41 billion and $4.56 billion.
Coincidentally, the Navy on Thursday awarded Perspecta a $797.3 million extension on the current NGEN contract to continue the work through Sept. 30, 2021. All of that money is not obligated at this time, but will be released through individual task orders as needed.