What Jacobs found in its Buffalo Group deal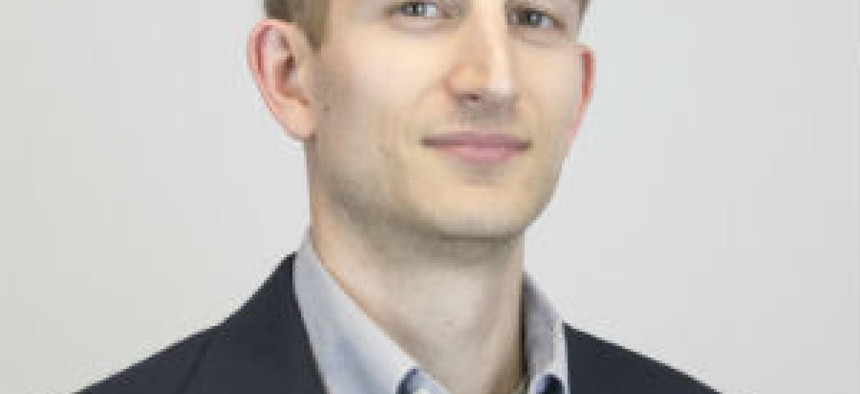 Jacobs is continuing its push to become a more formidable competitor in cyber and intelligence through the now-completed acquisition of The Buffalo Group.
Terms of the transaction announced Tuesday were not disclosed, but Jacobs revealed in its fourth quarter and year-end earnings presentation that the deal's valuation is 9 times expected EBITDA (earnings before interest, taxes, depreciation and amortization) for the next 12 months.
EBITDA multiples are used by investors, bankers and others in the financial community to analyze a company's value.
Reston, Virginia-based Buffalo Group provides analytics-related and technology services to the Army, combatant commands and intelligence community agencies in domains such as cyber, ground, sea, airborne and space.
During a conference call with investors Tuesday morning, Jacobs Chief Operating Officer Bob Pragada said the addition of Buffalo Group also includes a prime position on the Defense Intelligence Agency's almost $17 billion SIA 3 vehicle for analysis services, plus other multiple-award and full-and-open contracts.
Pragada told analysts Buffalo Group's customer base also includes the National Geospatial-Intelligence Agency, State and Treasury departments, Space Command and Central Command.
Baird acted as exclusive financial adviser to Buffalo Group with Pillsbury Winthrop Shaw Pittman LLP the legal counsel on the sell side. Fried Frank served as legal counsel to Jacobs.
For Jacobs, this latest deal comes one year after the company's official recasting of itself as more of a technology business and less so of an engineering and construction firm. That reinvention included Jacobs' $815 million acquisition of KeyW Corp. in 2019, which was preceded by two other smaller deals and saw a few large takeaway wins mixed in.
Jacobs has "more than tripled the number of deep relationships within the intelligence community" to 11 out of 17 agencies and increased combatant command customers to seven out of 11 over that time, Pragada told analysts.
Dallas-based Jacobs reported $13.6 billion in revenue for its just-ended 2020 fiscal year, 6.5-percent higher than that of FY 2019 sales, while adjusted EBITDA rose 7 percent to $1.05 billion. Jacobs sees the bottom line for FY 2021 in a range of $1.055 billion-$1.155 billion adjusted EBITDA.
Revenue from work with the U.S. federal government was 33 percent of total revenue for Jacobs' most recent fiscal year, according to the company's 10-K annual regulatory report.