2020 shapes up for strong M&A finish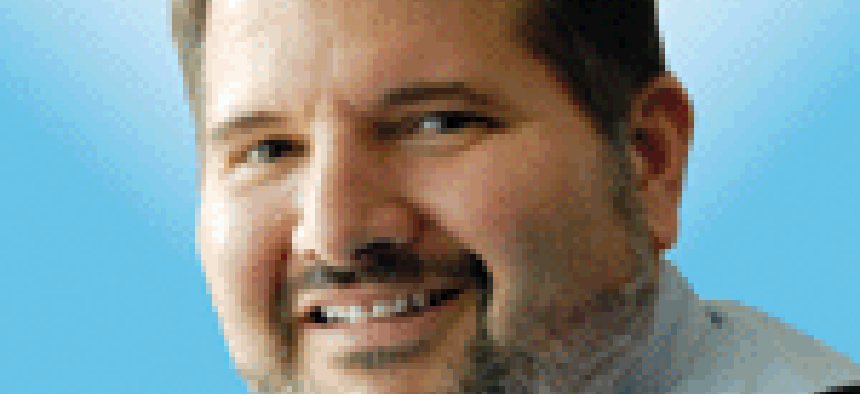 The pause around mergers and acquisitions from the COVID-19 pandemic is over and the activity are sky-high.
So are the prices. If you want to sell, now is the time because some of the leading M&A bankers and advisers in the government market see the activity levels at their peak with a slowdown coming in the next six months or so.
But don't expect any of that to last forever either, panelists said Thursday during an event hosted by King & Spalding focused on M&A trends in the government market.
"We are at the frothy end of the market, so get it while the getting is good but it is as good as it gets right now," said Jean Stack, co-managing director with Baird & Co. 
"Multiples are at all-time highs so the likelihood of them going up is not as good as the likelihood of them going down," said Chris Oliver, managing director of DC Advisory.
High prices and the realization that a window on those prices is closing is one reason that M&A activity has been so high in recent months, Oliver said.
The next two months will likely be busy as we head into the end of 2020. The buildup to the election drove some of the activity but now that it is over "there is a more relaxed view now," Stack said.
Transactions during 2020 took a pause because of COVID-19 restrictions. "They had to focus on operations and figure out how to do deals during a pandemic," Oliver said.
A Biden administration will bring some shifts in priorities, but the expectation is that defense-focused firms will see little change.
"The (fiscal 2021) budget will go through multiple continuing resolutions but in October we should see the defense budget be flat to down," said Jeff McGrath, managing director at Jefferies.
That was the same expectation McGrath had before the election. The consensus has been that defense spending even under a second Trump term would flatten, but the panelists said that is still a strong market.
"National security priorities aren't going to diminish because we went through an election and there is bipartisan support," McGrath said.
But as you get beyond fiscal 2022, budget concerns grow because of the increased spending in response to the COVID-19 pandemic
"Those bills will need to be paid in a few years," Oliver said. "That's not an issue right now but is a glowing ember of danger."
While the pandemic slowed deal making by strategic buyers, private equity buyers have remained very active.
"The velocity of the PE activity defines 2020," Stack said. "They are building platforms even during COVID."
Private equity is particularly active in the middle of the market.
"Sellers have a misguided perception that there are strategic buyers everywhere, but there are not," Stack said. "The creation of the next generation of midmarket firms will come from private equity buyers."
So what are people buying? On one hand, many deals are about positioning particularly for the large strategic buyers.
"The multiples are being driven by the need to build out capabilities to pursue large opportunities," McGrath said. "This could be an incredible time for a seller to come out and change the landscape for a few of these opportunities."
A second factor is the capabilities themselves.
"We see a move to higher end technology oriented companies," Kevin DeSanto, founder and managing director at KippsDeSanto.
He sees high demand for technologies around intelligence, surveillance and reconnaissance, space, artificial intelligence and machine learning.
"This is the fourth year we've talked about cloud migration, IT modernization and DevOps in the cloud," McGrath said, listing some other in demand areas.
While prices are right now, there isn't a uniform formula for determining value and the multiple a company can capture.
"The range of valuations is massive," Stack said. "We've see five times multiples, 15 times and 20 times. It is all a function of the attribute of the companies, where they are positioned and the budgets of the future."
All of the bankers said they expect large deals to continue to happen. One reason is that these large traditional contractors have an advantage even as agency buyers look for new technologies and innovations.
"We see traditional companies evolving and adding capabilities because they are the ones will be called on for modernization efforts," DeSanto said. "They know the customer, they have the vehicles and they understand the system."
But having said that, DeSanto also added that non-traditional and non-government companies are having an impact as well.
Also key for all sellers to consider is their approach to solutions.
"One and done doesn't drive value but a (as a service) model or a very repeatable solution does," Stack said.