Northrop's growth set up for 2021 but things get somewhat murky after that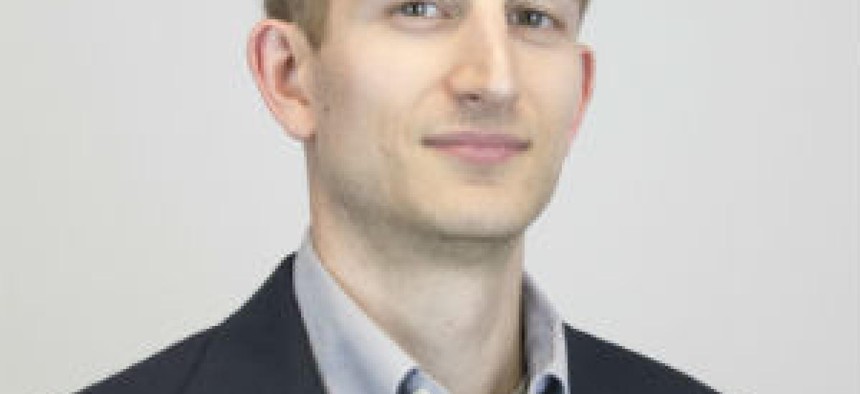 Backlog for government contractors is a metric equally important to revenue because the work in tow, if the awards are won of course, lays a foundation for future sales growth.
Northrop Grumman both touted a new company-record backlog in its third quarter earnings release and conference call with investors Thursday, plus lifted the revenue forecast for this year and gave an initial glimpse at what management expects sales to look like for next year.
Continued growth after 2021 in an environment that could see defense budgets flatten after four years of increases does not appear to be an item of concern for Northrop, though with some slight caveats.
During the call with analysts, CEO Kathy Warden acknowledged the post-2021 growth prospects are "somewhat dependent on the top line defense budget outlook" and that "flattening budgets could lead to fewer new starts."
This third item Warden offered also helps determine Northrop's growth trajectory: "Our portfolio's ability to offer the solutions for U.S. governments and our allies field are necessary for their most pressing threats."
Falls Church, Virginia-based Northrop can certainly count on the potential $85 billion Ground-Based Strategic Deterrent contract awarded in September to help the Air Force replace and modernize ground-based nuclear missiles, along with the Air Force's B-21 bomber program.
Warden indicated she sees the GBSD program still being supported regardless of presidential administration and any pressure on defense budgets, plus any reviews by the Defense Department of its nuclear portfolio that happen with any new administration.
The defense giant's backlog totaled $81.3 billion after the third quarter with $33.3 billion of it funded with a book-to-bill ratio of 1.6 so far this year to measure the rate of awards versus sales.
Warden said Northrop has more than a year's worth of revenue in backlog for its space, aeronautics and mission systems segments. The defense systems segment's backlog is about equal to sales given its shorter cycles, she added.
Revenue for this year's third quarter climbed 7 percent over the same period last year to $9.1 billion, while the sales forecast was slightly lifted on the low end from $35.3 billion to $35.6 billion with the high end left at $36 billion. That new range indicates 6-percent growth at the midpoint.
The company's initial outlook for 2021 sees sales in the low-to-mid $37 billion range with growth expected in three segments. Defense systems is the lone exception and seen as flat for next year amid the transition from a contract to operate the Army's Lake City ammunition plant in Missouri.
Defense Systems was once Technology Services and has gone through a pivot in recent years that included the renaming last year. Northrop's IT services work resides in the defense systems segment.
Northrop's stock closed 1.7 percent lower to $303.01 after spending much of the morning in green.