Did the Army abandon small businesses on this $800M contract?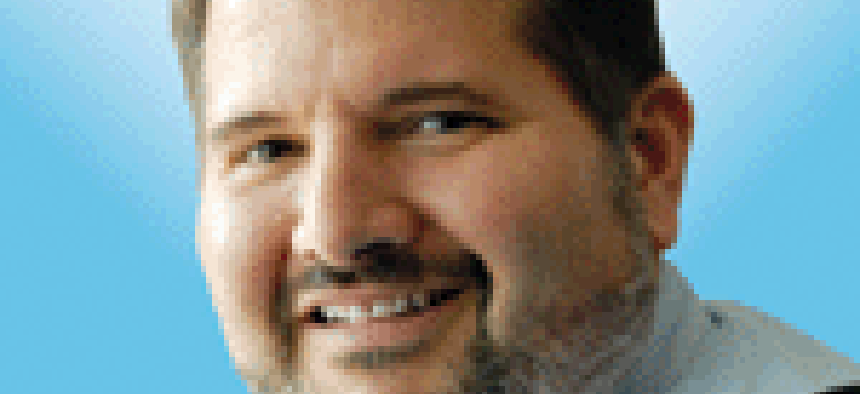 The Army stuck with three large incumbents for an $800 million information systems engineering contract. But what happened to the small business primes the Army seemingly sought out at first?
At first, it seemed pretty routine when the Army announced earlier this month that it is retaining three incumbents for an $800 million information systems engineering contract vehicle.
General Dynamics IT, NCI Information Systems and Science Applications International Corp. have held their spots on the Total Engineering and Integration Services program since 2011. This new iteration of TEIS is the fourth so far.
But then I started hearing some grumbles because apparently the Army had pledged there would be at least two small business winners.
Eleven total companies bid for TEIS IV, so you have to assume a few of those were small businesses.
In the final solicitation and specifically section M-1 Basis for Award, the Army says that they will pick the three bidders with the highest scores regardless of size. If the two highest scores are small business, the Army will stop there and declare those three the winners.
"However, if fewer than two small businesses are included among these initial three awards, then the government reserves the right to make additional awards in order to reach the government's objective of awarding up to two contracts to small business offerors," according to the solicitation.
That phrase "reserves the right" gives the Army some wiggle room. But in taking Section M as a whole, it seems clear that the Army intended to make a small business award.
So why didn't they?
I asked the Army that question and was told it is still in the process of debriefing companies, so no further comment yet.
There is no indication that this is a two-step process and the small business awards are pending. In fact, the solicitation is "inactive" on Beta.Sam.gov.
Were the proposals from small business bidders so bad that the Army had no choice but to reject them? If they were that bad, couldn't the Army ask for clarifications?
The solicitation says TEIS IV is not a "negotiated" procurement and the Army intends to "award contracts resulting from this solicitation without discussions."
But very next sentence says the government reserves the right to hold discussions "if the contracting officer determines them to be necessary."
Stating a goal to make small business awards and getting subpar proposals certainly is possible. But isn't that enough to trigger the need for discussions that could perhaps clarify or elevate the quality of the proposals?
It seems the Army just shirked their small business commitment.
Since the Army isn't talking yet, perhaps the only way we'll get answers is if there is a protest or two. Or someone else starts talking.