What the 2020 Top 100 says about today's market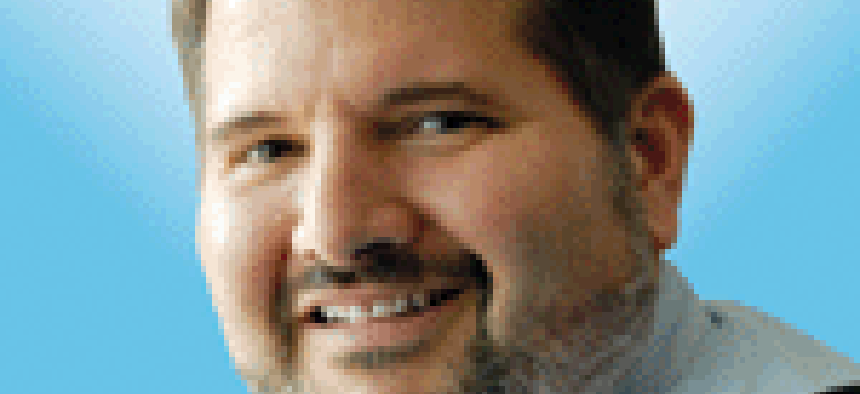 Taken as a whole the 2020 Washington Technology Top 100 shows a government contractor market coming off a strong year of growth and positive activity.
Sign number one of a good year is that the aggregate value of the prime contracts for the Top 100 reached $126.3 billion, compared to $115.4 billion for the 2019 Top 100. That's the fourth year in a row that we've seen growth since the market hit bottom with the 2016 Top 100 when the aggregate prime contracts totaled $97.2 billion. The low point came after five years of declines.
The market still hasn't reached the peak we saw with the 2011 Top 100 when the aggregate prime contracts were valued at $132 billion.
And on a historical note, the 2001 Top 100 – 19 years ago – the aggregate prime contract number was $26.8 billion. That was before the Sept. 11 terrorist attacks super-charged the market.
It is important to note that the 2020 Top 100 is based on federal procurement data collected for calendar 2019. We analyze Federal Procurement Data System reports using over 700 product and service codes that represent IT, systems integration, telecommunication, professional services, engineering services and other technology spending.
An important caveat to this year's Top 100 is that because we used calendar 2019 data, the rankings do not reflect the impact of the government's response to the COVID-19 pandemic. Whether that impact is positive or negative will have to wait until next year's Top 100.
But several long terms trends are evident in the Top 100 that will continue to drive activity in the market regardless of the pandemic.
Mergers and acquisitions, divestitures, major contract awards, and more rapid adoption of business models such as the cloud and managed services will continue to influence what is happening in the market.
You need look no farther than Leidos, the No. 1 company on the Top 100 with $8.1 billion in prime contracts.
The company pulled off two major acquisitions. It paid $1.65 billion for Dynetics, a space engineering firm, and then $1 billion for the airport security technology business of L3Harris. They also won a couple major recompetes valued in the billions – the $4 billion Hanford site cleanup contract and a $4.6 billion DISA contract to run a global network.
Still in the protest phase is the Navy $7.6 billion NGEN contract that Leidos took away from Perspecta.
But Leidos isn't alone in big wins.
Science Applications International Corp., No. 11 with $3.7 billion in prime contracts, acquired Unisys Federal for $1.2 billion. It also captured a five-year, $2.9 billion OASIS task order to provide software development and other services to the Army. The company also captured a $1.4 billion Justice Department contract to continue supporting the agency's asset forfeiture program.
Many others are reporting wins as well. For example, NCI Information Systems, No. 83 with $268.3 million in prime contracts, told us that their book to bill ratio for 2019 was two times revenue and will be better than 1.5 times for 2020.
CACI International, No. 12 with $2.9 billion, captured a significant new contract when it won BEAGLE, a $1.8 billion contract to modernize the back office systems for Customs and Border Protection.
A common theme that runs through many of these wins is the desire by many government agencies to modernize their IT infrastructure, applications and systems. The big buzz word many are using is digitization.
The work is attractive for many companies because it tends to be higher margin and it requires a closer working relationship with your customer.
For Serco Inc., No. 32 with $869.5 million in prime contracts, getting into position to win that kind of work meant walking away from lower margin contracts that were primarily competed on a lowest price, technically acceptable basis.
"In the past, we were just saying, let's bid lower and then we'll win the work," said David Dacquino, CEO of Serco Inc., the U.S. subsidiary of the U.K.-based Serco PLC.
Moving away from that kind of work was a challenge. "It was a significant cultural change because we were comfortable with that, but our backyard was getting too small," he said.
The shift to higher margin work required investments in people as well as acquisitions such as the deal it made for a portion of Alion Science and Technology that added more Navy work.
The government also played a role in pushing that kind of change at Serco. "We saw customers looking to get a better value," Dacquino said.
That's just one example of how the government and what it is asking for is driving companies to change. The market is definitely in an era of push and pull, where agencies are more open to commercial technologies and new ways of doing business and companies are finding new ways to introduce those concepts to their customers.
During our Top 100 event, panelists from Booz Allen Hamilton, No. 8 with $5.2 billion in prime contracts, and ManTech International, No. 28 with $1.2 billion in prime contracts, both described how customer demand for modernization drives change.
Many contractors have set up organizations that allow commercial tech vendors and government customers to come in and test drive solutions and try out cutting edge technologies. The result is we see many companies now with "Centers of Excellence" or "Innovation Labs." And we see it in people's titles. Srini Iyer is senior vice president of ManTech's Innovation and Capability Office and Gary Labovich is the Next Generation Modernization Lead at Booz Allen.
They described a hunger by customers for new ways of doing business and getting results more quickly. The moves by the companies on the Top 100 reflect this overarching market driver.
Companies on the larger end of the Top 100 talked about a need to focus much the same way the smaller companies on the Top 100 spoke of focus.
As Tony Colangelo, founder and CEO of Minburn Technology Group, No. 94 with $225.3 million in prime contracts, said the key to his company's success was the decision "to do a few things really well instead of a lot of things not well at all."