Booz Allen continues work on delayed DOD cloud email initiative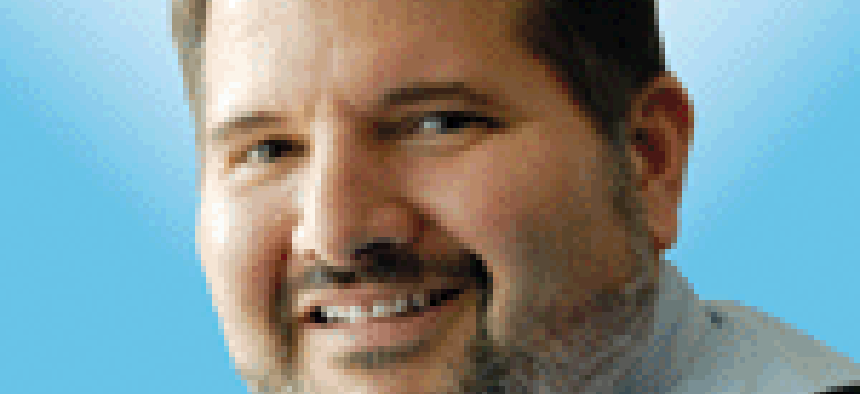 While Perspecta and General Dynamics IT fight over the $7.6 billion Defense Enterprise Office Solutions contract, related opportunities continue to move forward for others.
Booz Allen Hamilton has been awarded a new three-year, $60.5 million task order to continue its support of the Defense Department's cloud email and collaboration initiative with planning and migration efforts.
While that contract has been signed off on, the DEOS program itself is kind of stuck as the General Services Administration and DISA resolve problems with the contract. GSA and DISA are taking a corrective action to try to fix problems created when Perspecta's pricing information was disclosed to GDIT.
DISA awarded the task order to Booz Allen through the agency's Systems Engineering, Technology and Innovation vehicle known as SETI, according to a Beta.Sam notice.
The task order was awarded on a sole-source basis with no competition. According to the justification document, the Defense Department went down the no-competition route because Booz Allen is already supporting DISA on the project. The firm began supporting development of DEOS in 2017.
DISA says Booz Allen "is the only source capable of providing these unique and highly specialized services."
These services are broadly described as program management, engineering and technical support services, and business management. DISA said Booz Allen played an "instrumental" role in development of the systems design document, integrated master schedule, risk management plan, concept of operations and the systems engineering plan.
DISA also argues that it needs Booz Allen's intimate knowledge of DEOS and the strategy behind it because the agency expects to implement a "very aggressive schedule" once the main contract is successfully awarded, according to the justification documents.
Precise numbers of users are redacted from the document, but DISA apparently expects a significant number of users on DEOS by the end of fiscal 2021.
"Delays associated with transitioning to new vendor and the learning curve required to be fully operationally capable would impose schedule risks to meeting milestones and objectives," DISA writes.
Booz Allen's original task order to support DEOS was competed in 2017 under through the Alliant contract.
DOD said that when this new task order ends, it plans to compete the next support contract.
Booz Allen officials declined to comment on the task order, but the company often plays the role of adviser and program management support on larger contracts.
The biggest example is a program management role Booz Allen is playing on the Veterans Affairs Department's $10 billion roll-out of a new electronic health record provided by Cerner, the prime on that project. Booz Allen was awarded a $750 million contract in September 2017 to provide program management support.