Leidos looks ahead and beyond COVID-19 with L3Harris security product shop now in tow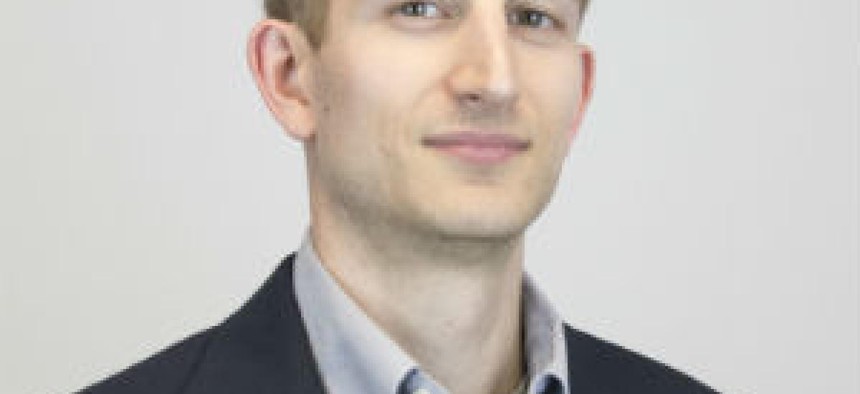 Leidos announced in February -- before the novel coronavirus became a pandemic -- its $1 billion acquisition of the former L3Harris Technologies global security and automation product businesses.
The deal closed May 4 and the world looks very different now with COVID-19 halting so much of society, including travel and especially that via airplanes. The International Air Transport Association, a trade group representing the world's airlines, estimated in April that full-year passenger demand will fall 48 percent compared to last year and the number of flights worldwide was down 80 percent as of early April due to strict travel restrictions in place.
So where does Leidos see itself now in the midst of that global freeze, and more importantly that of its government customers inside those airports?
"All of us are starting to think about what the new normal is going to be, what's the new configuration we're going to need and what other screening we may need to bring into this," Leidos Civil Group President James Moos told me recently.
It should be noted that airport-based systems are not the only aspect of the business Leidos acquired, though the people scanners are used at more than 250 airports on six continents and checked baggage screeners are in 30 countries.
Moos told me those scanners and other systems that screen vehicle cargo also are in service at ports and border crossing sites, which he described as part of the country's ecosystem of critical infrastructure. For instance, Leidos has at least 1,000 of its radiation portal monitors in place at the U.S.' northern and southern borders.
That aspect of Leidos' now-much larger security technology portfolio is not likely to slow down and could help offset any impacts from the global air travel slump, according to Moos.
"It's been an ongoing emphasis for the last couple years in the U.S. with this administration to do more scanning and screening at the borders and we're well poised to help them with that challenge, we don't see any of that slowing down," Moos said.
Public events have slowed down due to stay-at-home orders and other similar restrictions around the world and widely-reported polls indicate people will not feel safe attending mass gatherings for some time. Moos said that while it is early, he sees screening technology as being of potential use at public venues.
Then there is the matter of air travel that supports many of those events and how the customer conversations Moos described earlier are shaping what the post-pandemic airport will look like
Some of the other screening technology Moos sees coming into place at airports and other places where people congregate as checking temperatures and other health status, plus aiming to accommodate for social distancing.
Perhaps what Leidos CEO Roger Krone told investors May 6 during the company's first quarter earnings call of how we used to travel and how we interacted with security personnel at airports helps give a glimpse at the future.
"We don't want to put for instance in the U.S. our TSA (Transportation Security Agency) agents at risk, and we don't want to contact the travelling public and if you recall your experience back when we all flew, depending upon what happens, you were touched, and especially if you get a pat down, you might be touched three or four times through the checkpoint, and that is just going to be unacceptable going forward," Krone said.
During my conversation with Moos, the words "frictionless" and "touchless" frequently came up as the way forward for how travelers get identified and screened. This requires both the systems we see while moving through airports but also IT infrastructure that is unseen.
"If you got to a self-screening or automated process, you would see some localized command and control," Moos said. "Instead of seeing TSA agents at the gates, they sit in a command-and-control environment and they watch through the glass or a window from afar."
"It starts with new technology, the screening on the front end whether it's health screening or digital passport, and needs connection to the right databases."
Many of the conversations with customers regarding work to get to an environment like that are happening now, Moos said, and in some respects going beyond just chatter even with some locations seeing passenger loads down north of 90 percent.
"When I talk to customers, we have a lot of conversations about when that may recover," Moos said.
According to Moos, the customer feedback goes along this line: "What better time to finish the upgrade that we know is hard to do through Spring Break or summer vacation. Security upgrade projects are still critical for us."