CACI's push for bigger contracts years in the making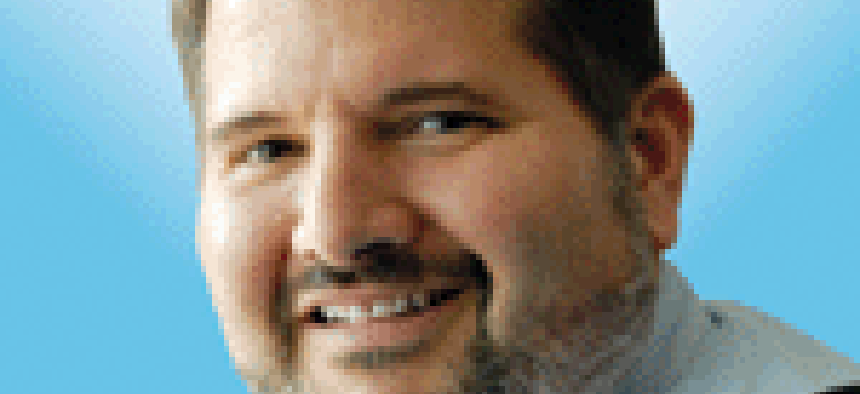 As companies grow, they increasingly want to chase larger contracts. But it's easier said than done. Here's how CACI is chasing and winning billion dollar awards.
As companies grow, they often talk about the need to bid and win ever larger pieces of business to keep expanding. Instead of the $50 million contract, they chase the $100 million. Then instead of $100 million, they go for $500 million, and so on.
But it takes more than talk to move up the food chain. It takes a focus, it takes investment, and it takes making hard decisions. Even then it may not show a return.
CACI International started this transition several years ago and several of its wins of the last couple years show that the strategy is paying off. Especially this $1.8 billion contract known as BEAGLE to modernize IT and back office systems for the Customs and Border Protection agency.
While the price tag is a whopper, it's important for other reasons as well: it's a new customer and the services are both on the cutting edge and are expected to boom in the coming years.
DeEtte Gray, president of CACI's business and information technology solutions business, shared how the company pursued BEAGLE and how the effort was years in the making.
First is the investment that CACI has made in agile development, such as the creation of a dedicated facility in Ashburn, Virginia that the company calls an Agile Solutions Factory.
"It's a purpose built building that was laid out with SCRUM lanes where people work in teams and collaborate across function teams," she said. "We designed the layout of the building for the teams to work that way."
As CBP developed the solicitation for BEAGLE, a dog lover's acronym for Border Enforcement Applications for Government Leading Edge IT, the agency visited the Agile Solutions Factory several times.
"We were introduced to them a few years ago and we brought them in to the Agile Solutions Factory," Gray said. "They were doing some agile but they weren't doing it at scale."
"Agile at scale" is a term we are hearing more often from companies and as Gray described it, it is much more than technology and software development. "A lot of agile is about culture and working as teams," she said. "So we are helping (CBP) implement that on a large scale."
The shift to agile means working across functional teams. You have to have the person with the government customer who owns the process. That can be a finance person, human resources, etc. That person has to be part of the team with the software developers, designers and cybersecurity experts.
"It's exciting because the teams are together. You walk around and you see them collaborating. And there is always a customer involved," Gray said. "That's the beauty of it."
Customer involvement, that product owner, is key because it allows for quick development and quicker deployment because the feedback is immediate. You can ask them, "Is this the look you were talking about?" If the answer is no, you can adjust immediately. Instead of the old way of working for months or longer and then showing the customer and hoping it is what they wanted.
"This is a more iterative development and that's a culture change," Gray said.
Another critical step in pursuing BEAGLE was taking the time to understand this prospective new customer.
"We hired consultants because we didn't know their mission or how they operate," she said. "But mostly it was engagement and they were very open."
CBP was reaching out to industry to learn what Gray called the "art of the possible."
"We met with them multiple times. We had them come out to see how we operate. They wanted to learn how you can implement agile," she said.
It's a trend among multiple customers. "Some of them want to know the process. Some want to know how you measure metrics, because agile is different than traditional software development," Gray said.
BEAGLE is a big prize for CACI but is not the only one in its eyes.
CACI recently submitted a proposal to manage networks at the National Geospatial-Intelligence Agency. That contract is worth over $1 billion and consolidates work that CACI and other incumbents are currently doing.
Another large project CACI is in the midst of is the Integrated Personnel & Pay System-Army. The company is completing the roll-out of that to National Guard units in 54 states and territories. "We had to go state by state because that's the way the National Guard systems were set up," she said.
In parallel, the company has been working on the Army's system for active duty and reserve personnel that will roll out over the next year. There were over 60 applications to consolidate into a single PeopleSoft infrastructure.
"When we are done, there will be a million people on that system. It'll be the largest PeopleSoft implementation in the world," Gray said.
All told, Gray's part of CACI, which represents about half of the company's $5 billion in annual revenue, will submit about $12 billion in proposals for its 2020 fiscal year.
That brings us to the final ingredient for chasing large opportunities -- being selective.
"You could bid on everything all day long, but my experience is when you do that, it gets very frustrating," Gray said.
"We've built our capabilities and our past performance and that is really informs what we are going to do and what we're not going to do," she added. "We say no to a lot of things so that when we are all in on the job, we are all, and BEAGLE was one of those where we were all in."