Introducing the 2020 Federal 100 industry winners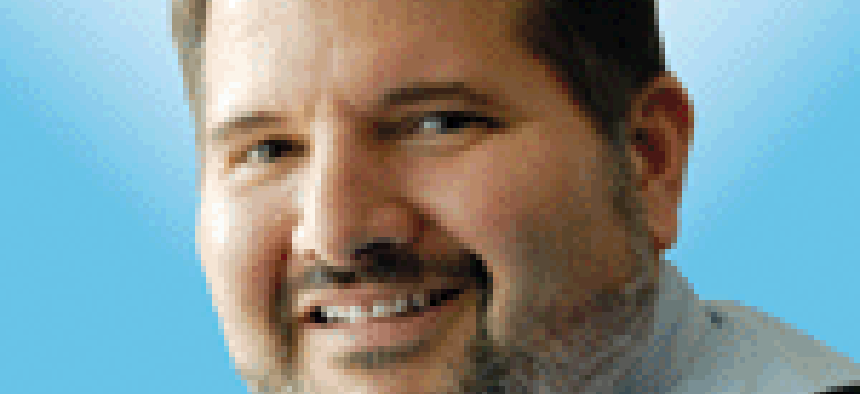 Industry representatives are making a strong showing on the annual FCW Federal 100 list that recognizes those individuals who have gone above and beyond their regular duties to contribute to the success of the government.
The 29 industry winners are listed below and they will be recognized March 19 at the Fed 100 gala. You can see the complete list of winners at FCW.com.
The winners show the variety of ways that industry supports the government, from small businesses to large and the trade associations representing those companies.
You'll learn more about these winners in the month leading up to the gala.
But for now, congratulations to the 2019 Federal 100 industry winners:
Combiz R. Abdolrahimi
Emerging Technology and Innovation Leader, Government & Public Services
Deloitte Consulting
Mohamed N. Ahmed
IBM Distinguished Engineer, Master Inventor, AI Chief Scientist & Director, IBM Federal
IBM
David J. Berteau
President and CEO
Professional Services Council
Timothy W. Cooke
CEO
ASI Government
Rebecca Fair
CEO
Thresher
Gerard A. Fasano
President, Defense Group
Leidos
Steve Harris
Senior Vice President and General Manager
Dell EMC Federal
Mike J. Kirkland
Senior Vice President, Offerings and Solutions Development
Perspecta Inc.
Stephen R. Kovac
Vice President of Global Government and Head of Corporate Compliance
Zscaler
Susan Lawrence
Managing Director and Armed Forces sector lead
Accenture Federal Services
David Levy
Vice President, Federal Government
Amazon Web Services
Terry C. Miller
Chief Operating Officer
Karsun Solutions
William "Bill" Monet
President and CEO
Akima
Robert Osborn
CTO, Global Governments
ServiceNow
Riya Patel
Program Manager, Government
Dcode
Dave Rey
President, Global Public Sector
Salesforce
Anthony Robbins
Vice President of Public Sector
NVIDIA
Mehul Sanghani
CEO
Octo Consulting Group
Paul Smith
Senior Vice President and General Manager, Public Sector
Red Hat
Steven B. Sousa
Vice President
CGI Federal
Paul Strasser
President
Brillient
Toni Townes-Whitley
President, U.S. Regulated Industries
Microsoft
Elaine Turville
Managing Director
Accenture Federal Services
Donald Upson
Partner
Upson Technology Group
Jonathan Veal
Director - Public Sector
Stardog Union
Mike Walsh
Vice President for Department of Defense, Intelligence Community and Federal Systems Integrator
Forescout Technologies
Gary A. Wang
Vice President, Cloud and Infrastructure Services
Unisys Federal Systems
David Young
Senior Vice President, Public Sector
CenturyLink