Should we fear the shift of FPDS contract info to Beta.Sam?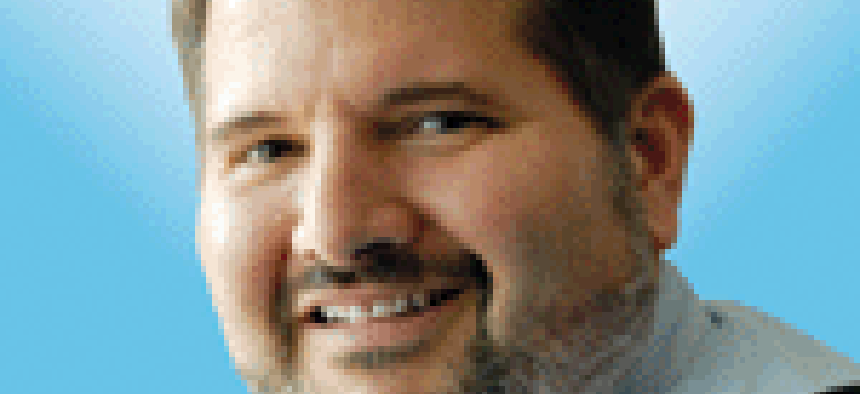 GSA is beginning the transition of the FPDS contracting information system to Beta.Sam.Gov and is telling users to take screen shots to save their work before the move.
The Federal Procurement Data System that tracks substantially all unclassified contracting actions is headed to Beta.Sam.Gov.
But the transition of FBO.gov to the new Beta.Sam platform tells us that users of FPDS should be very afraid.
The General Services Administration announced at the end of last week that portions of FPDS would move to Beta.Sam and will no longer be available on FPDS starting on March 16. After that date, you will only be able to run ad hoc reports on FPDS.
GSA is telling users who re-run ad hoc reports for contract actions before Jan. 31. The transition begins on Feb. 1. Only reports run between Jan. 1, 2019, and Jan. 31, 2020 will be ported over to Beta.Sam.
GSA says in its Fact Sheet for the transition that search, agency reporting, data extracts and many other features will remain at FPDS. The ad hoc reports function is transitioning. Ad hoc reports are where the user sets the parameters for a report to be generated.
GSA's plans are being met with some skepticism given that no saved FBO searches survived the transition to Beta.Sam.
GSA is subtly acknowledging the problems with FBO's transition because it admits in the fact sheet that "we cannot guarantee all your ad hoc reports will transition successfully."
But they offer a helpful suggestion: Take screen shots of your existing ad hoc reports. "This will give you the ability to have a record of attribute names, filters, rankings, layout, etc. After the transition you will be able to recreate your ad hoc report in beta.Sam.gov using your saved screenshots."
I'm not a heavy user of FPDS. I run a few ad hoc reports on occasion to track a specific contract award and have no saved reports. But this advice to take screenshots sounds utterly ridiculous and reads like an admission that GSA didn't do a good job with FBO and isn't ready to shift FPDS either.
GSA is touting changes and improvements to the reports. A MicroStrategy business intelligence tool will be use to create and manage the ad hoc reports. GSA claims there will be more robust reporting with the maximum number of rows returned growing from 30,000 to 150,000. The data reach back ability will move from five years to 12. More data fields for ad hoc reports. Your ad hoc reports including structure, attributes and filters will be more shareable.
But after the problems with FBO, you have to just hope the basic functionality survives.
An area that may create a "mess" as one person described it to me is that Beta.Sam uses a new Federal Hierarchy reporting structure. FPDS doesn't use that reporting structure. How will that be mitigated?
GSA is doing this while the legacy FBO portion of Beta.Sam continues to suffer. There is still no notification system for saved searches. After not getting any email notifications on the procurements I'm following, suddenly they are flooding in.
In the last two days, I've received nearly 40 emails and I'm only following five procurements. The notices I've been getting are dated and are for minor changes that occurred a month ago. It makes me think the system is trying to catch up.
The list of complaints from my last blog on Beta.Sam stands unchanged and now GSA is plunging on with FPDS.
Hopefully it'll go better than the FBO transition. GSA needs to earn some trust back.