Paradyme reaches for next level with new hire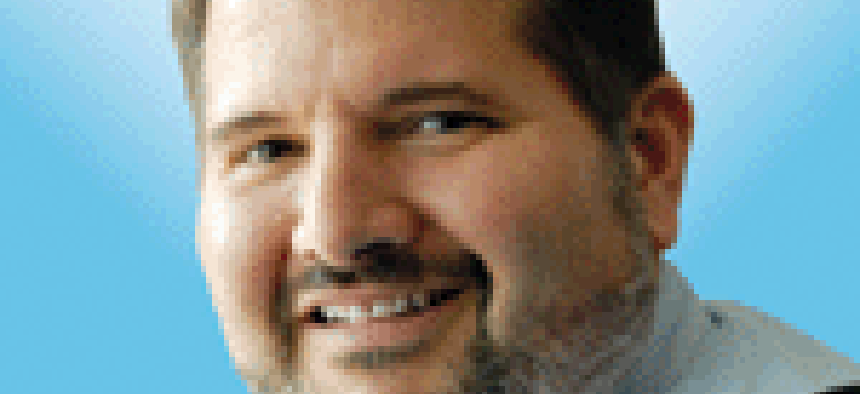 As small businesses grow they hit certain inflection points. To continue on that upward trajectory, they need to change and evolve.
Paradyme Management Inc. of Greenbelt, Maryland has hit one such inflection point and its hire of Jack Ginsburg as chief operating officer is a sign that CEO Viraj Gandhi is pushing toward that next level.
The company's revenue was under $15 million a year just five years ago but it has now grown to about $50 million in annual revenue.
Paradyme CEO Viraj Gandhi
"The COO we had before was focused on infrastructure, back office and processes," Gandhi said. "As we look to the future and the transition to the full and open world, we wanted a COO to focus on growth and delivery."
Ginsburg has large business experience having worked most recently at General Dynamics IT as well as stints at Serco and Maximus, where he's worked on business development as well as operations.
"At GDIT and Serco, he's led growth and you only get growth by delivering well," Gandhi said.
In recruiting Ginsburg, Gandhi said that the principles that drove him at GDIT are similar at Paradyme, despite the size difference. "The principles and the mindset were very aligned," he said.
"This is a new challenge for him. He's never been with a midsize company to help them grow past $100 million," Gandhi said.
Ginsburg started his new role Nov. 12 and is immersing himself in all things Paradyme. He'll soon present a 30-day, 60-day and 90-day plan.
For the company to move to $100 million and beyond, Gandhi said he sees two main areas for Ginsburg to focus on.
"We've been very good at delivery, which is how we got to the juncture we are at," he said. "But now we need to scale that delivery and focus on larger and more complex programs. So that's one area."
A second area is moving the company into new areas in the federal market.
"When you look at our win percentage it is over 75 percent because we have been very particular and specific about what we bid on," Gandhi said. "To get over $100 million we need to take more shots on goal."
The winning percentage might go down but "we need more people focusing on white space accounts than we have right now," he said.
Paradyme's capabilities are around cybersecurity, data analytics, enterprise integration, ERP implementation and software development. Major contracts include spots on the Centers for Medicare and Medicaid Services' SPARC contract, CIO-SP and the GSA schedule. Customers include the Census Bureau, State Department and federal courts.
Gandhi said he has a goal for the company to break the $100 million threshold by 2022.
"That's aggressive, but doable," he said.