DOD putting IT focus on 'Great Power' competition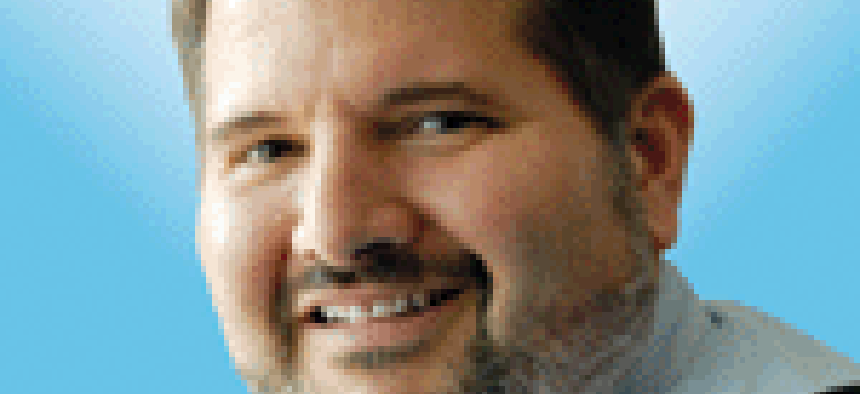 The Defense Department is banking on IT to fill capability gaps as it faces more competition from global powers such as Russia and China.
Defense IT spending is being driven to a large degree by the shift in U.S. policy from fighting terrorism and asymmetric threats to more of what is being called "Great Power" competition.
"The fiscal 2020 budget request has a real sense of urgency about winning engagements with near peer adversaries," said Lloyd McCoy, manager of market intelligence at ImmixGroup.
McCoy presented the company's annual defense intelligence report at the Government  IT Sales Summit on Thursday in Reston, Virginia.
This shift is driving modernization efforts to fill gaps and build capabilities to address the threats posed by Russia and China, he said.
"The priority is capability over capacity and there is no escaping the tradeoffs between readiness, modernization and force structure," McCoy said.
IT plays a critical role and seen as the tool to bridge the gaps created by the tradeoffs and to address the complex and ever shifting threat environment, he said.
McCoy said IT spending across DOD is focused on data, the cloud and security.
The fiscal year 2020 defense budget proposal includes $927 million for artificial intelligence and machine learning. DOD has also centralized AI decision making with the Joint Artificial Intelligence Center needing to sign off on more than $15 million in programs.
Opportunities for vendors include selling technologies around imagery, predictive maintenance, 5G, and health.
Cloud is critical as a launching pad for AI and better cybersecurity. DOD is looking for capabilities to enable ubiquitous access to data, proactive cybersecurity, data transparency, and resiliency.
Another priority is more support via cloud solutions for warfighters at the tactical edge, McCoy said.
Regarding security, DOD has put an emphasis on securing the supply chain and in 2020, vendors will need to meet the requirements of the Cybersecurity Maturity Model Certifications.
Most contractors already meet the requirements but will have to get a third-party audit to certify compliance. Compliance also will be pushed down to subcontractors.
Overall, DOD is estimated to have an unclassified IT budget of $32 billion for the current fiscal year, which McCoy said is only a 2-percent drop from FY 2019 appropriations. That slight decline is tied to the maturing electronic health record program that is shifting from development to production.
We are nearly two months into fiscal 2020 and a budget has not been passed. The government is operating under a continuing resolution through Dec. 20. But even if Congress passes a continuing resolution to operate the government at 2019 levels, McCoy said there wouldn't be a tremendous impact because of how close 2019 and 2020 levels are.
The Army has the largest IT budget among the service branches with $12.2 billion proposed for fiscal 2020, followed by the Navy with $10.4 billion and the Air Force with $7.9 billion.
Activity in the Navy is being driven by threats in Asia that require a maritime response, McCoy said. Much of the Navy's focus is on a bigger and better fleet that requires more data and information systems, app development, and networking and storage needs.
There also will be opportunities for upgrades to systems such as electronic warfare, he said.
The clear message coming from the services and DOD as a whole is that IT is critical to technological superiority. Interconnectivity and partnerships should be a priority.
Contractors should focus on delivering mission-driven capabilities, not just meeting contract requirements.
"This means you have to work more collaboratively with other companies," McCoy said.