The 2019 Industry Innovators unveiled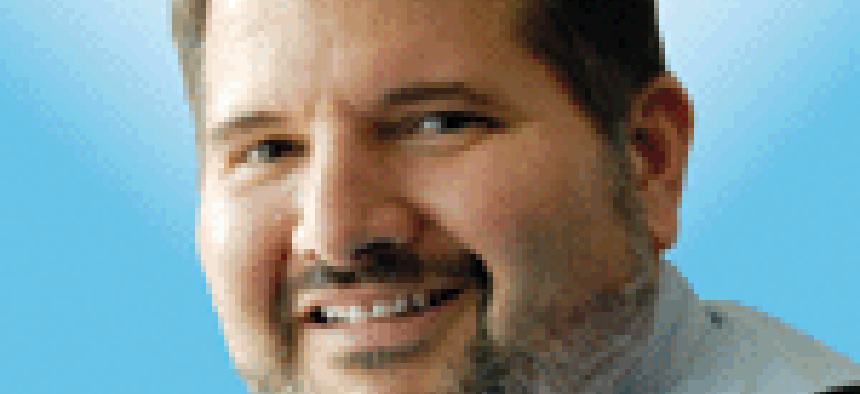 We've identified some of the leading innovators in the federal market as part of our Government Innovation Awards program. These 24 companies show how they have applied cutting edge technologies to their customer's most pressing problems.
We are in an era where innovation and emerging technologies are disrupting the market and creating new ways to serve the government customer.
From cloud computing implementations to blockchain solutions to artificial intelligence, government contractors are bringing revolutionary solutions to their customers.
The Industry Innovators listed below have shown that they can stand out from their peers because they have found ways to harness new technologies in ways that make a direct impact on the missions of the government agencies they serve.
These winners are just one part of our larger Government Innovation Awards program: a joint effort with our sibling publications GCN, FCW and Defense Systems. These awards also recognize what government agencies are doing to adopt transformative technologies as well as individual Rising Stars who are driving change across the public sector.
You can find more information at the links below or on the Government Innovation Awards website.
The 2019 Rising Star winners were announced by FCW. GCN announced the Public Sector Innovators.
We'll profile the awardees this fall and all the winners will be honored in person at the Nov. 7 Government Innovation Awards dinner.
Until then, congratulations to this year's group of winners:
Accenture: Accenture Federal Digital Studio
Applied Insight: Altitude solution
B3 Group: Digital Transformation Center
CACI International: Agile Solution Factory
CGI Federal: CGI Unify 360
Chemonics: TransIT and ePOD
CyberCore Technologies:

WindRose Supply Chain Threat Assessment Center

Galois: Preserving privacy and security in critical federal intelligence IT
General Dynamics Mission Systems: Multi-intelligence Exploitation
ICF: Innovation management and Spark sessions to modernize government programs
LMI: Maintenance and availability data warehouse
NCI Information Systems: AI-driven application modernization
Noblis: Pieces of Eight
NTT Data: Accelerating Smart City Platform Solution
NUWave: Virtual Anticipation Network and Enterprise Management Decision Support
Octo Consulting: LogChain
PacStar: Secure wireless command post
Peraton: Cyber Hardened Exascale Secure Survivable Cross Domain Solution
Perspecta Labs: Situational awareness and monitoring, cyber-weapon hunting and dynamic network reconfiguration technologies
PotomacWave Consulting: FedDataCheck
Precise Software Solutions: Food Outbreak Signal Detection
Raytheon: DevOps in the Air Operations Center Weapons Systems
RSDC Group: Implementation of Amelia AI solution
Science Applications International Corp.: Internet of Battlefield Things