Fourth quarter spending spree also brings more contract bundling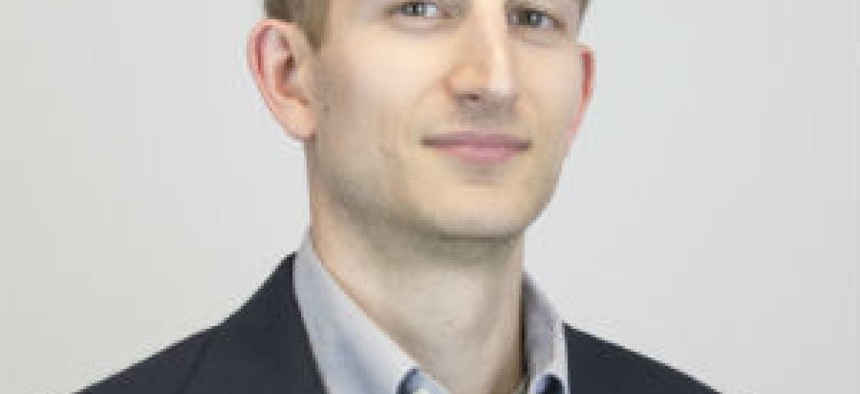 The traditional fourth quarter spending spree season is underway and the expectation is another quarter of intense activity. But with that also comes some more bundling of requirements.
There certainly will be contract awards for the taking this month and next as the government's 2019 fiscal year ends and fiscal 2020 begins on Oct. 1.
But if trends from recent years continue, what is generally talked about as a "Fourth Quarter Spending Spree" with agencies rushing to obligate their remaining contract funds will continue, but spending will be concentrated as well.
In an Aug. 8 research note, analysts at federal market intelligence firm The Pulse GovCon estimate that of the nearly $373 billion in unclassified obligations so far in fiscal 2019, 31 percent of that has gone toward bundled and consolidated requirements, or $116 billion.
Worth noting: the $373 billion figure is not exact given that Defense Department data takes up to 90 days to be entered in the Federal Procurement Data System that tracks unclassified obligations, plus the vast amount of classified spend by intelligence agencies and others.
Activity in consolidated requirements also is reveealed when looking at the share of competed dollars so far, which sits at $234 billion. Just under half of that pool has gone toward bundled procurements but is heavily concentrated as well.
By The Pulse's count, the Veterans Affairs Department represents 95 percent of the bundled and consolidated requirements so far. At least some and perhaps much of that is driven by the VA's use of its large T4NG contract for broad IT products and services, out of which the agency is putting many sizeable opportunities out for bid.
Publicly-traded and other large privately-held government technology and professional services companies continue to notice agencies' moves to bundle requirements into larger contracts.
In an Aug. 2 earnings call with investors, ICF Chief Operating Officer John Wasson noted the company has "continued to see the trend of more bundled programs," which creates "robust opportunities and quite a significant pipeline."
But based on what Leidos CEO Roger Krone told investors on Aug. 1, the trend of consolidation in contracts can go the other way as well.
"They go in waves and we see them aggregate, and then we have another program that we've had for a long time, which they're going to break into a couple of pieces," Krone said. "It comes and goes."
Krone also pointed out how the Navy has broken up its Next Generation Enterprise Network-Recompete contract for broad network hardware and services into two separate awards for both of those pieces. Leidos is one of three competitors for the NGEN-R services portion against General Dynamics and longtime incumbent Perspecta with an award now slated for next year.
A similar role of concentration holds true for the kind of contract being awarded. In each of the last five fiscal years' fourth quarters, The Pulse analysts estimated single-award contracts to be north of 85 percent versus other types including multiple-award, purchase cards and "Other Transaction Authorities."
Moves by agencies to consolidate their requirements into fewer, large contracts have a sight knock-on effect in that they limit the number of competitors in the running. Which in turn explains much of the consolidation across the government technology and professional services industry over recent years: just ask General Dynamics and CSRA, for example.
All of that might sound like a feast-or-famine situation, but award activity at publicly-traded services companies is one barometer to go by to gauge industry's health.
In a July 23 research note for investors, analysts at Wells Fargo Securities estimate that group of contractors as running at an average book-to-bill ratio of 1.3-1.4x on a trailing 12-month basis. The analysts see that as an indicator of organic sales growth in future years in the mid-single-digit range.
Book-to-bill measures the value of contracts won and added, or "booked" to the backlog, versus drawdowns from that to "bill" the government customer and record revenue. Any reading greater than 1.0 signals growth is in the future.