CACI's Mengucci starts CEO role with foundation for growth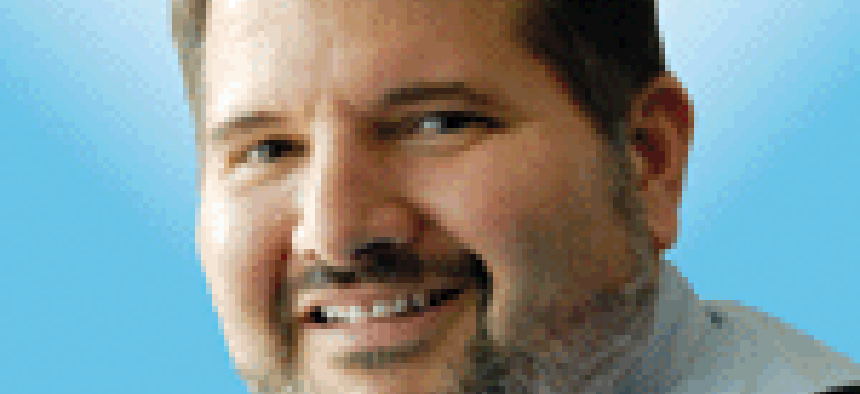 John Mengucci had a growth story to share with investors in his first earnings report since he took the reins as CEO of CACI International.
John Mengucci had plenty to crow about in his first earnings report to investors since he became CEO of CACI International, 
He has inherited a company that he knows well, given that he served as chief operating officer for seven years and was former CEO Ken Asbury's right-hand as they led a transformation of the company through a series of acquisitions to build more of a product business and add new capabilities. Asbury retired June 30.
The transformation of CACI was all full display with the company's fiscal year 2019 results. Mengucci touted record revenue, high award activity and record-high staffing levels.
Among the highlights was $10.3 billion in contract awards for the year, nearly double compared to fiscal 2018. New business represented $6.9 billion of that. CACI was successful on seven out of 10 new business competitions in its fiscal 2019.
"We went up against the best incumbents and best competitors in our marketplace and won," he said.
Those wins helped the company establish a stronger footing in areas such as secure communications, electronic warfare, signal intelligence and cyber.
CACI's recent acquisitions put it on that path as well, particularly the deal for LGS Innovations to bring in more secure communications capabilities.
Among the marquee wins, was a seven-year $880 million task order with the Army for IT and engineering services. CACI was the first incumbent in five recompetes to keep the work, Mengucci said.
Another win was an $810 million Air Force contract for mobile and transportable command and control systems. Mengucci said that the company's "differentiated offerings" led the Air Force to make the contract a single-award. 
Acquisitions will continue to be an important part of CACI's growth strategy as a tool to differentiate the company from competitors. During fiscal 2019, the company closed four acquisitions: LGS, the Navy systems engineering business from General Dynamics, Mood Enterprises and Mastodon. Those deals brought a variety of high-end systems engineering, data analytics, communications and design capabilities as well as customers in high growth sectors.
Another bright spot for Mengucci and CACI is the recent two-year budget deal that set the topline numbers for defense and civilian agencies. The deal also eliminates the sequestration threat from the Budget Control Act.
While individual appropriation bills still need to be passed, Mengucci expressed optimism. "Our customers can plan and invest," he said.
For its fiscal 2019, CACI had $5 billion in revenue, compared to $4.5 billion in 2018 to show 11.6-percent growth. Operating income was $377.9 million versus $340.7 million for the year before.
Moving forward, the company is projecting revenue in the $5.5 billion to $5.7 billion range for its 2020 fiscal year.