Ross Perot's legacy lives on in the federal market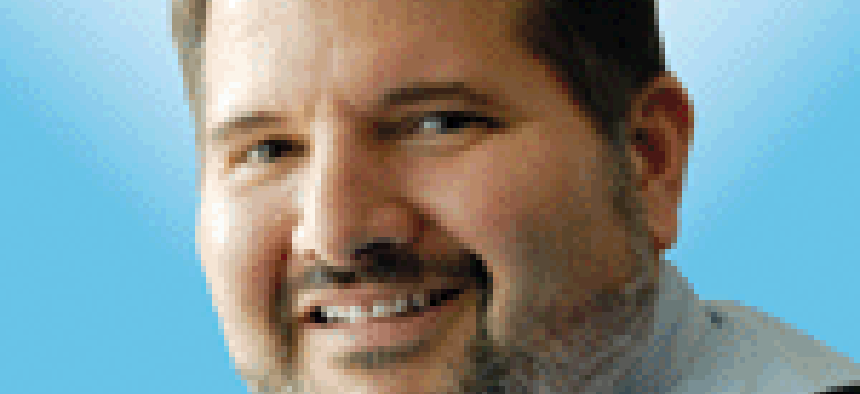 All the headlines and commentary about the Tuesday death Ross Perot will focus on his two runs for president and his unorthodox style. Remember the pointer and the budget charts?
The Washington Post headline called him an "Eccentric billionaire." The New York Times was a bit more polite: the Gray Lady called him "brash."
Both of those obituaries spend a lot of time recounting his 1992 presidential run and a second, much less successful campaign in 1996.
Politics and a style that was part folksy and very preachy is what made him a celebrity. But his business acumen is what gave him the initial foundation.
So let's not forget Ross Perot the business man.
He went to work at IBM in Dallas in 1957 after leaving the Navy. In 1962, he founded Electronic Data Systems and created what many consider the foundation for today's cloud computing revolution. Perot built EDS as an outsourcing company that leased computing power for many back office functions.
The company also was famous for its strict adherence to a dress code: suits and ties for men, skirts and dresses for women. There was no casual Friday at Ross Perot's EDS.
In 1984, Perot sold EDS to General Motors for $2.5 billion. He thenbecame a member of GM's board and was its largest shareholder at one time. 
The Perot culture at EDS persisted for years. I went to visit an executive at EDS' federal headquarters on afternoon in Herndon, Virginia, in the late 1990s. GM had spun out the business in 1996.
We went down to the cafeteria to grab a drink and the jacketless executive was stopped by a cafeteria employee. He was told, "Gentlemen are required to wear jackets in the dining room."
In 1988, he founded Perot Systems. Just like EDS, that company was headquartered in Plano, Texas. In many ways it was EDS Part 2, in that Perot Systems focused on providing IT outsourcing services. In 2009, the company was sold for $2.9 billion to Dell. Perot Systems had $2.8 billion in annual revenue and became the foundation for Dell's services business.
In 2016, NTT Data acquired the services business from Dell for $3 billion. In a way, the U.S. business including its federal unit was another resurrection of the Ross Perot legacy. The senior leadership of NTT Data became full of former EDS executives.
Ross Perot's legacy lives on in the federal space. Of course you see it at NTT Data. But it is also at both DXC Technology and Perspecta. Hewlett-Packard acquired EDS in 2008 and went through a breakup that paved the way for the creation of DXC Technology two years ago.
DXC then spun out its U.S. public sector business last year to help form Perspecta.
As a colleague said, we probably wouldn't have a Perspecta, DXC or NTT Data without him. Perspecta and NTT Data have acknowledged that very fact already on their Twitter feeds.
57 years ago, #RossPerot created a company that revolutionized the computer services industry. Behind the successful business man was a true patriot and humanitarian. He taught us grit, determination and resilience. And we are proud to carry on his legacy.

— Perspecta (@Perspecta) July 9, 2019
Mr. Perot was a patriot, leader and philanthropist who inspired all who worked with him. His contributions to the tech industry changed the way business is done. He's the reason many of us work in the industry today. We send our condolences to his family. https://t.co/hH48bH3kH3 pic.twitter.com/Gym4egLzHG

— NTT DATA Services (@NTTDATAServices) July 9, 2019
Rest in peace, Mr. Perot. Your legacy lives on.