General Dynamics pursues 'deep integration' with mission systems, IT businesses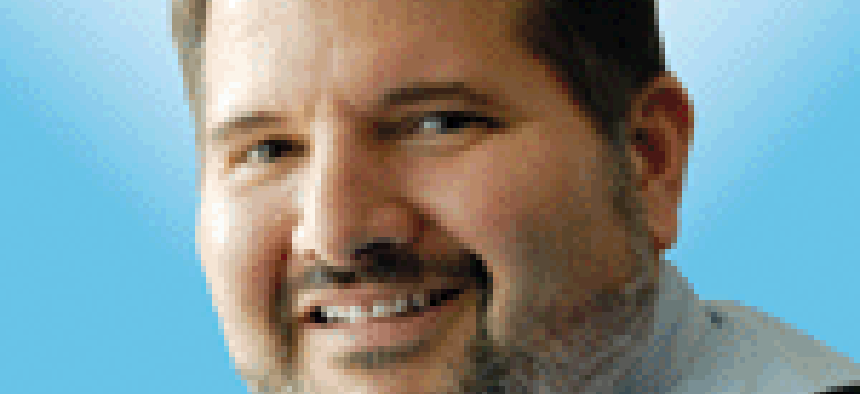 The integration of CSRA is one of many changes brewing at General Dynamics as it positions for significant opportunities in its mission systems hardware and IT services businesses.
The acquisition and integration of CSRA isn't the only major change going on over at General Dynamics.
GD also has new leadership in place in the IT services division that took in CSRA last year and at General Dynamics Mission Systems, which is basically the IT hardware side of the house. The corporate executive now overseeing both businesses also is new to that position.
But change is something the company is used to handling. General Dynamics is ranked No. 2 on the 2019 Washington Technology Top 100 with $6.8 billion in prime contracts.
The leadership shifts were driven in part by the retirement of Dan Johnson, who held the dual role of executive vice president overseeing both Mission Systems and General Dynamics IT, as well as being president of GDIT.
Then-Mission Systems President Chris Marzilli was promoted into Johnson's EVP role. At Mission Systems, he was replaced by Christopher Brady. At GDIT, Amy Gilliland took over Johnson's role there.
Marzilli said changes at the company predate the leadership transitions. They started in 2013 when Phebe Novakovic became CEO. She has been pursuing a strategy of "deep integration" as Marzilli called.
"There were 14 businesses when she took the helm and now there are 10, even with the single largest acquisitions of CSRA," he said. "It has been about rationalizing the businesses and integrating them, and portfolio shaping to a degree and now acquisitions."
One of those changes came in 2015, when Mission Systems was formed through the combination of GD's C4 Systems Advanced Information Systems businesses. That process is helping inform how Gilliland is integrating CSRA.
"We created a template for integration and Amy has adopted that," Marzilli said.
Prior to CSRA transaction, GDIT was primarily a decentralized organization. But that changing now as Gilliland integrates CSRA with the legacy GDIT business.
GDIT's organization and leadership is set and most of the infrastructure is in place. The longest and hardest piece of integrating processes and creating new ones is still on going.
Part of the integration included the divestiture of its large public facing call center business to Maximus.
"My biggest charge from Phebe is to worry about prudent growth and the quality of earnings," Marzilli said. "That was not a bad business but it wasn't core to us."
Marzilli is focused on driving the businesses toward more outcome-based contracts and less cost-plus driven contracts. The CSRA acquisition is enabling that shift, he said.
The company has been centralizing its technology and engineering capabilities to make them customer agnostic. Examples are the cloud migration work and infrastructure-as-a-service.
"Those are repeatable models but only if you centralize them and mature and nurture them," he said.
General Dynamics sees its centralized structure as better helping it pursue larger opportunities such as the $3.5 billion Navy Next Generation Enterprise Network contract currently held by Perspecta; and the Defense Information Systems Agency's $6.5 billion Global Solutions Management-Operations contract held by Leidos.
Marzilli said doesn't expect to start seeing the payoff of the CSRA acquisition and the reshaping of GDIT in 2019, but 2020 will be a different story.
"We think we'll win more than our share, given our current win rate and the quality of our offerings," he said.
Both the Mission Systems and GDIT businesses are both seeing significant changes in their markets that are driving customer demands.
For Mission Systems, there is a desire to meet the threats of peers and near peers like China and Russia, which is a shift away from terrorism and jihadi warfare. "That's a big change," he said.
"It'll be a period of small ball -- trials and demos. The Army Futures Command has cross functional teams that want to bring new technologies to bear," Marzilli said.
On the IT services side, the elephant in the room is the cloud and the value of moving to the cloud. He said customers are faced with the choice of replacing aging infrastructure or moving to the cloud. The replacement strategy is "throwing good money after bad," he said.
In his new role, Marzilli describes himself as a "chief collaboration officer." He wants the borders between Mission Systems and GDIT to be passable. He sees the ability of Mission Systems to support GDIT and vice versa as a competitive advantage.
A decade ago, the company set up General Dynamics One Source as an in-house joint venture that allows the two companies to pursue contracts together without the prime-subcontractor relationship. "We can be much more cost effective," he said.
In October, the company won a $465 million Army contract to support the Life Cycle Product Line Management program that provides realistic, live training for the branch. GD's solution combined Mission Systems' capabilities around training products with GDIT's services component.
Mission Systems also works on solutions involving analytics, machine learning and cross domain security that can be provide exclusively to GDIT to enhance their proposals, he said.
While the market going into 2020 is marked by uncertainties around budgets and spending, Marzilla sees the scale and diversity of Mission Systems and GDIT as a hedge in uncertain times.
Mission Systems has 4,000 active contracts and GDIT has 7,000. Between them they have hundreds of customers in the defense, civilian and intelligence sectors. Mission Systems also has a growing international business and commercial customers.
"We always worry about intermittent funding streams, but we are very resilient," he said.