Engility addition boosts SAIC's first quarter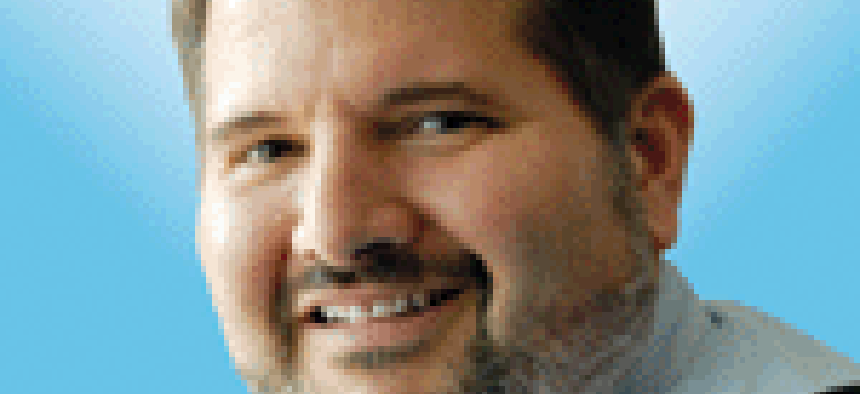 The acquisition of Engility gave a boost to SAIC's top and bottom lines as the company reported new contract awards and increased business development investments.
Science Applications International Corp. is coming off a strong first quarter and is ahead on its integration of Engility Corp., company officials told Wall Street today.
In Tony Moraco's last call with investors as CEO, the company reported that it has realized all of its expected first year cost synergies of about $38 million just six months after closing the Engility acquisition.
The anticipate realizing another $38 million in savings in year two as the company integrates several enterprise systems, said incoming CEO Nazzic Keene, who takes over for Moraco on June 30.
Keene said that the company has stepped up its investments in business development as it looks for "sustainable, long-term growth."
She sees the acquisition of Engility as already paying dividends. "We are seeing an early acceleration of our growth because of new capabilities and access to new customers," she said.
With Engility, SAIC now has about a $1 billion intelligence business: an area of growth in the market.
"Momentum is building," she said.
In the first quarter, the company submitted $3.7 billion in new bids and expects to submit over $6 billion in bids in the second quarter.
One of the reasons SAIC is able to be so aggressive is the work SAIC and Engility to develop integration plans during the four months between the announcement of the acquisition and its close, Keene said.
"We planned so we could execute on Day 1," she said.
For the quarter, SAIC reported $1.6 billion in revenue, an increase of 37 percent from $1.2 billion for the same quarter last year. All of that increase is due to the acquisition on Engility. SAIC's business actually contracted 2.8 percent on an organic basis.
The acquisition of Engility also helped improve SAIC's adjusted earnings before interest, taxes, depreciation and amortization margin 8.3 percent versus 6.5 percent the year before.
Also during the first quarter, SAIC won $1.9 billion in contract awards, including a $300 million single award contract with the U.S. intelligence community. SAIC also captured the $292 million recompete of the NASA Safety and Mission Assurance Engineering contract.
New awards included a $535 million multiple-award contract with the Defense Threat Reduction Agency, plus another multiple-award contract with the Marine Corps to support pre-deployment training.