Changes show up in 2019 Top 100 with more to come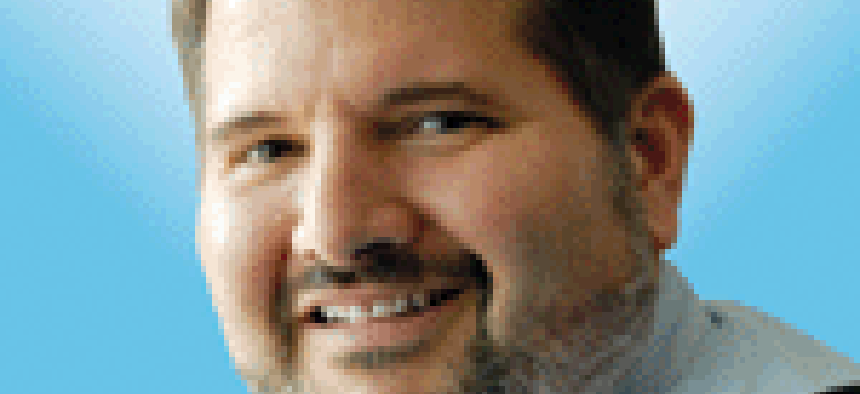 The 2019 Top 100 illustrates many of the changes we've seen in the market in the past year: stronger budgets and a healthy M&A market, but more changes are on the way.
It's easy to look right at the very top of the Top 100 and talk about change, but there is much more going on than the return of Leidos to the No. 1 ranking.
Other companies on the list have made major moves that have affected their rankings and more changes are coming as the market has reached an inflection point fueled by strong budgets and significant mergers and acquisition activity.
The 2019 Washington Technology Top 100 is based on an analysis of data from the Federal Procurement Data System. We analyzed the data using over 350 product and services codes that pull from agency contract obligations in the IT, systems integration, professional services and telecommunications area. The rankings are based on unclassified fiscal year 2018 prime contracts.
Leidos' return to No. 1 is driven by the growth they've seen in the market, plus an assist from a pair of divestitures by last year's No. 1 General Dynamics.
GD's divestiture of nearly $800 million in public-facing contact center business to Maximus was a major boost to the latter company, which vaulted the No. 72 ranking in 2018 to No. 25 this year with $1.2 billion in prime contracts.
GD's second divestiture was smaller: the sale of its Navy engineering and ship design work to CACI International. That gave a nice boost to CACI's overall prime contract number of $2.8 billion, up from $2.3 billion last year, but it didn't change the ranking and they remain at No. 10 again this year.
That CACI's prime contract dollars would increase and not impact their ranking is a testament to the overall growth in the market. Thanks to a stable budget with increases in both civilian and defense spending, companies in the market are experiencing a period of growth.
The total prime contracts captured on the 2019 Top 100 stands at $115.4 billion, an increase of $10.1 billion compared to 2018's $105.3 billion in total prime contracts.
That rising tide lifted all boats -- not just the companies at the top. Last year's No. 100 company in Akima had $177.6 million in prime contracts. This year's No. 100 in American Systems -- received $197.9 million in obligations.
We expect fiscal 2019 spending, which will dictate the 2020 Top 100, to remain strong but there are questions over whether market has reached its peak. The deciding factor will be whether the president and Congress can reach a deal on the budget. Without a budget resolution, the Budget Control Act and its automatic spending caps driven by sequestration will return.
Contractors can make contingency plans, but for the most part so much of it is out of their control.
But regardless of the budget, massive changes are in the works for the Top 100 thanks in large part to a few mega merger and acquisitions that are pending.
Just as we were completing the Top 100, Raytheon (No.6 with $5.7 billion in prime contracts) announced its plans to merge with the aerospace and defense businesses of United Technology Corp. (No. 27 with $974 million). That deal will likely not close until sometime in the first half of 2020, pending regulatory reviews. The combined company could hit the top three next year.
It is interesting to note that United Technologies moved strongly up the list this year from No. 57 in 2018 to No. 27 thanks to its acquisition of Rockwell Collins.
In the coming months, the merger of L3 Technologies (No. 18 with $2 billion in prime contracts) and Harris Corp. (No. 13 with $2.3 billion), also could move the combined company into the top 10.
I add that "could" qualifier in both transactions for two reasons. While the companies in both of those megadeals talk about how complementary their businesses are and how little overlap there is, there are always divestitures. Perhaps not right away but they will come.
A second reason is that we don't know what other companies in the Top 10 will do. CACI generally makes at least deal a year and in recent years their acquisitions have gotten larger: including this year's purchase of LGS Innovations for $750 million.
No. 9 Science Applications International Corp. will likely not make another big deal as it integrates the acquisition of Engility, but could make smaller ones. The same is true of No. 9 Perspecta, who is at least looking around.
Leidos is stepping up its M&A game after a two-year hiatus to integrate the massive Lockheed Martin Information Systems and Global Solutions business. We can expect them to make a deal over the next year.
Another large deal pending on the Top 100 comes in Serco Inc. (No. 39 with $691.3 million) acquiring the Navy business unit from Alion Science & Technology (No. 31 with $872.9 million.)
There is one other major move on the Top 100 that is worth pointing out. Newcomers to the Top 100 generally crack the list in the lower quarter. But this year, Cerner made its debut at No. 48 with $490.2 million in prime contract obligations.
Cerner is the prime contractor on the massive Veterans Affairs Department project to create a new electronic health record system.
They also are the major subcontractor to Leidos on the parallel project at the Defense Department. Cerner's work for DOD doesn't impact the Top 100, but further helps show how they have become a major market player.
We invite you to explore the 2019 Top 100 and our stories and analysis as we publish them in the coming days.
We also encourage you to attend our June 21 WT Power Breakfast on "The Secrets of the Top 100." Executives from Leidos, Unisys, Serco and others will their strategic vision and how it meets the challenges of today's market.
And on June 26, we'll have our annual Top 100 webcast where we dive into the numbers behind the Top 100 and the trends driving the biggest contractors in the market.