SAIC signs partnership deal with tech investment firm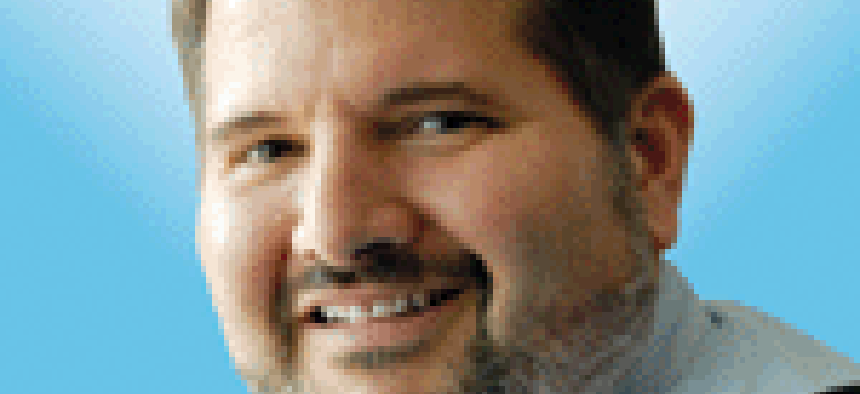 SAIC is partnering with Franklin Venture Partners to gain quicker access to emerging commercial technologies.
Science Applications International Corp. has formed a partnership with a West Coast investment firm to gain quicker access to emerging technologies.
SAIC will work with Franklin Venture Partners, a part of the global financial giant Franklin Templeton. The venture group invests in startup tech firms.
The partnership intends to give SAIC early access to emerging technologies as well as the ability to make investments of its own in these firms.
"Through this new strategic partnership with Franklin Venture Partners, SAIC can deliver complex technical solutions quicker and leverage emerging technologies to solve specific problems for our customers," said Josh Jackson, executive vice president and general manager of SAIC's solutions and technology group.
SAIC will have greater visibility into a network of smaller, innovative companies that have promising technologies, the company said in a statement.
The move follows other efforts to tap into emerging tech sources. SAIC has opened an office in Austin, Texas as part of the Capital Factory, a center for tech entrepreneurship. The company also is part of the Techstarts Starburst Space Accelerator, a space-focused accelerator program.
And in Colorado, SAIC is part of the Catalyst Campus that brings together small businesses, entrepreneurs and larger companies to collaborate and invest.
The company has also opened an "Innovation Factory" that takes up part of its Reston, Virginia headquarters.
SAIC's efforts reflect a trend in the government market of fostering closer ties with emerging technology firms in commercial markets.
The trend serves two purposes: giving startups access to the federal market, and linking federal systems integrators such as SAIC to promising technologies that can help differentiate them from competitors.