How SAP NS2 aims to help agencies handle big data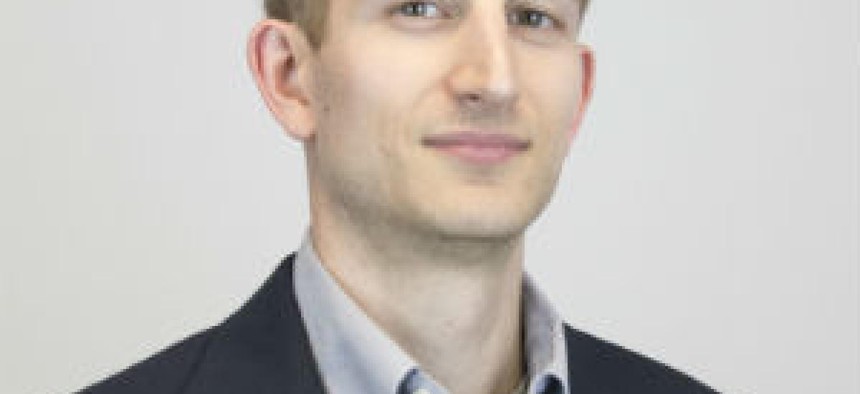 The CEO of SAP's "NS2" subsidiary sees one problem as a common thread across all agencies: too much data and needing more tools to manage it all.
SAP National Security Services CEO Mark Testoni views having too much data to work with and not enough tools to manage it all as a catch-all description that describes the common technology problem set many government agencies face.
Creating the data is not the issue as that has always happened to certain extents in previous decades but in analog or paper-based methods, particularly in the federal space. But as we all know now, everything is digital and that creates a new challenge.
"You couldn't do anything with a piece of paper, you really couldn't, you couldn't do anything with voice," Testoni said in an interview. "The spoken word now is digitized, your actions when you walk down the street are digitized. None of this was here even 20 years ago, it's all data now, so think about the size of that problem.
"It doesn't matter whether you're a business or you're a government agency or you're in the intelligence space, those pieces of digitized data can have value," he told me at SAP NS2's Herndon, Virginia headquarters. "How do you assimilate the right ones, in the right place, at the right time."
SAP NS2 -- an independent subsidiary of the German software giant -- wants to bring both their own and others' commercial technologies into the defense and intelligence communities to help them solve their common problem: collecting and assimilating data from multiple sources on the ground, in the air, at sea or in space from various platforms and sensors.
NS2 was an active acquirer last year through a pair of deals for Technology Management Associates and Apex Expert Solutions, both of whom work on data management for national security agencies. Those followed the 2016 purchase of software engineering and data analytics company Volume Integration.
"Our initial thrust for the three was creating customer intimacy and knowledge, engineering talent with clearances, then contract vehicles that might make sense or access to create a channel, and then productize good (intellectual property) ideas," Testoni said. "We think we have covered off on what we needed there from a standpoint of customer intimacy and access."
Not that NS2 would not consider another acquisition. Testoni said the priority there is new technologies NS2 could bring into their customer base.
Along with acquisitions and investments in other commercial tech outfits, NS2 has also built up a partner ecosystem that includes Amazon, Google and several others to blend their cloud technologies and others with SAP's flagship database management and analytics system called "HANA."
All of that may sound on the surface like a federal systems integration business. But Testoni characterizes NS2's place in the market as different compared to others that have worked in the government landscape and defense in particular for decades.
"I tell the team our job is to provide commercial capabilities to solve problems in our customer base rapidly and in a way easily consumable by our customers," Testoni told me. "We've got to get them up in weeks to months, not years to decades.
"And two, it's got to be easily consumed, which means… the lifecycle cost and the ability to grab more are easy."
Testoni was clear that NS2 is not looking to displace the systems integrators but rather "complement them" as "we work with (them) all the time because they bring expertise… they have engineering talent and that's all part of the calculus."
Certainly the emergence of commercial cloud technologies has put some stress on the entire system and brought to the market what Testoni described as a "creative tension" in the federal marketplace. Cloud tools being enablers of so many other capabilities for agencies like data management make it particularly disruptive, he said.
Just look to the Defense Department's pair of big-ticket commercial cloud acquisitions and the intelligence community's just-started massive "C2E" effort as examples.
Back to Testoni's statement on delivery timelines for government customers being much shorter now than in the past. That is both a story about NS2 as a business but the entire federal ecosystem as a whole.
While they will never go away entirely, traditional development programs for five-to-seven years are becoming less prominent as more commercial, software-defined technologies increasingly enter the fold and agencies look to incremental delivery models.
That trend has NS2 to be the latest federal technology company to begin standing up "NS2 Labs" -- an internal, cloud-based innovation hub that will let employees and their government customers collaborate on prototyping, incubation and testing of new tools.
NS2 Labs is rolling out in phases and is being used internally for employees but will launch more significantly in the late summer, Testoni told me. A physical facility in Chantilly, Virginia is slated to open in October.
Part of the idea is for NS2 with its industry government partners to put forward a problem and see what solutions can arise but in an environment that allows for experimentation and failures at smaller scales.
"We want to make it a place where people can come work on things, and if we work on something and a good idea pops out the back of it, we'll commercialize it and make it available," Testoni said.